Under visitors' eyes: Isfahan Music Museum
September 13, 2016 - 14:23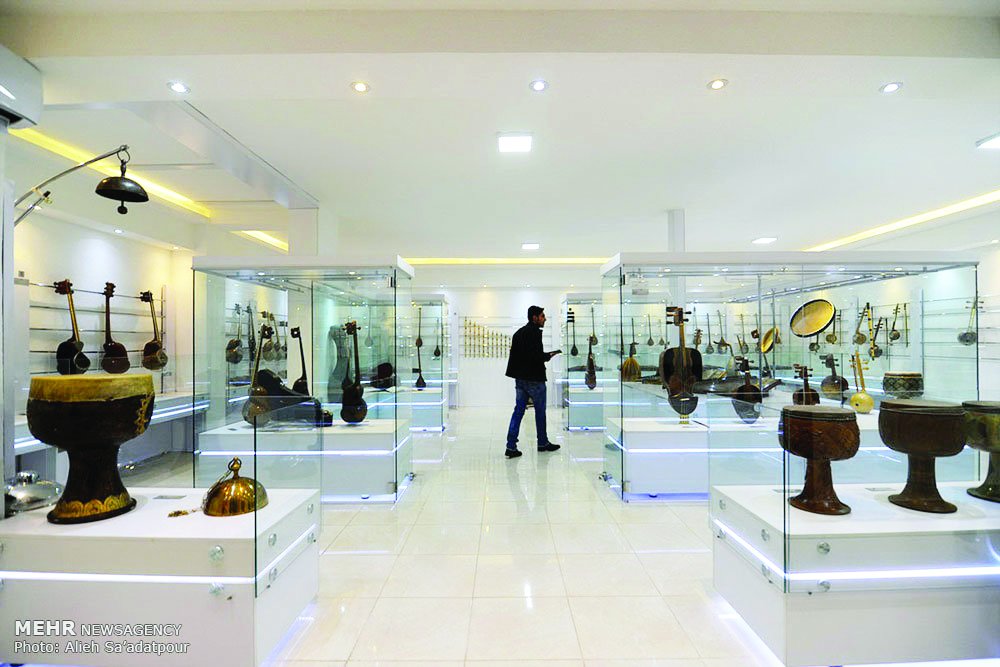 Isfahan Music Museum features roughly 300 traditional musical instruments, those that are currently being played or used to be practiced across Iran.
The private museum, named after the central Iranian city, has been divided into two main sections dedicated to the national and regional musical instruments.
Visitors to the museum can audition live performances of traditional and classical Iranian pieces or join workshops on how such time-honored instruments are being crafted.
It also offers brief information about maestros, composers and musicians who are made contributes to enrich the music scene of the country in the course of history.
Isfahan Music Museum opened its doors to the public in 2015 under the auspices of the Cultural Heritage, Handcrafts and Tourism Organization.
Here is a select of comments that visitors to the museum have posted to TripAdvisor, one of the most popular travel websites in the world:
"Don't even think of not visiting"
I'm not particularly interested in music instruments, but my guide insisted I should visit. I followed his advice and would have been an idiot not to do so.
I ended up spending almost 2 hours visiting and being enthused by the stories told by the private museum guide whilst both admiring and listening to wonderful instruments. A very unique place to visit when you are in Isfahan! (FrenchTraveler001 from Paris, visited August 2016)
"Captivating"
An absolutely beautiful experience with nice guides who gave a detailed explanation about each musical instrument, and even though I don't play music the visit was extremely fun and I would highly recommend it to anyone visiting Isfahan. The highlight of the visit was the mini concert played at the end of the tour. (Lemoclemo from Kuwait, visited August 2016)
"A music museum that's alive"
I have visited many music museums but this has many added extras. Firstly the collection itself. It is very comprehensive and has several key historic instruments, even recognized by UNESCO. Secondly, the staff are skilled performers themselves and speak informatively and enthusiastically… (Cmeikle245 from Yorkshire, United Kingdom, visited August 2016)
"Wonderful"
Music museums are everywhere, but Isfahan Music Museum is one of the most interactive and unforgettable ones I have visited. Almost all displayed musical instruments are touchable and playable by visitors accompanied by friendly staff who give clear explanation on the instruments' backgrounds and uses all the way… (Dleung2016 from Hong Kong, visited July 2016)
AFM/