Iran calls for international peace, stability
September 16, 2016 - 21:35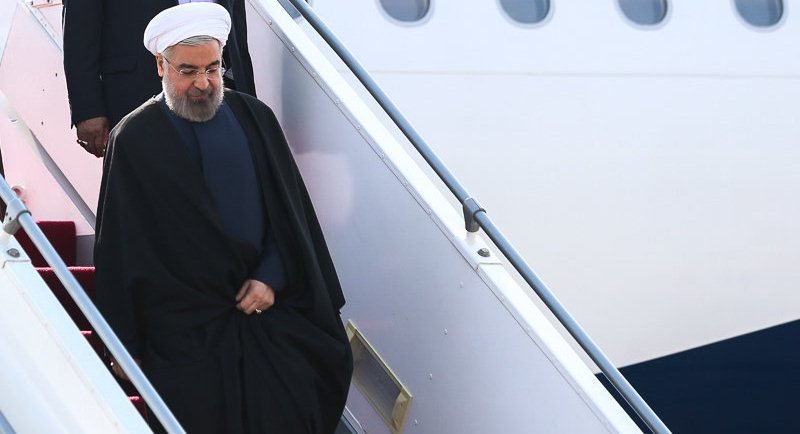 TEHRAN – Iranian President Hassan Rouhani said on Friday, "The situation in the region and world is not good and we all should seek international peace and stability."
Iran attaches great importance to its "national security" as well as to international peace and stability, he said before his departure to Venezuela to attend the Non-Aligned Movement summit.
"Peace and non-interference in the internal affairs of countries, their national sovereignty, and consultation and coordination on international issues are important to us," he added.
The president also will discuss bilateral issues with heads of various countries during the trip.
The Iranian president further attached great importance to the NAM meeting's agenda which is peace, solidarity and countries' national sovereignty.
Rouhani will submit the rotating presidency of NAM to Venezuela for the next three years.
Following the NAM summit, he will head to Havana, where he will hold talks with Fidel Castro and President Raul Castro.
The signing of a number of agreements with Cuba are on the agenda, said Parviz Esmaeil, the director of the presidential media office.
Rouhani plans to address the UN summit in New York, as well.
NA/PA