IRGC would not trust the enemy: commander
September 18, 2016 - 10:13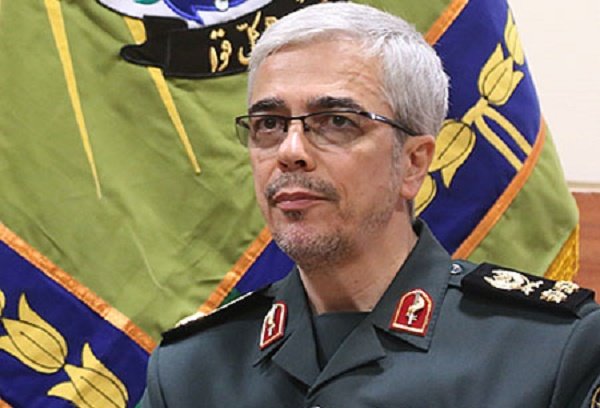 TEHRAN – The Armed Forces Chief of Staff has said that the IRGC would not trust the enemies of the Islamic Republic nor negotiate with them.
Addressing an IRGC meeting on Saturday, Major General Mohammad Hossein Bagheri said the JCPOA proved that whenever "we trust the enemies, they betray us and violate our rights".
Bagheri added, "The enemy attempts to divert us from our revolutionary spirit, so it can infiltrate our country."
The top military official also said that the enemies were not able to cross Iran's borders through their mercenaries because Iran displayed its military might in fighting terrorists in Iraq and Syria, forcing the enemies to change their approach against the Islamic Republic.
Addressing the gathering, Deputy IRGC Commander Hossein Salami also warned of hostile attempts by enemies to change the Iranian people's lifestyle in order to undermine the country's Islamic and revolutionary values.
"They want to change our youths' identity with a Western identity which is based on disorder and distress," Brigadier General Salami said.
The IRGC second-in-command went on to say, "This puts us at a real war with them, and we will have no choice but to break every bone in their bodies."
MH/PA