Under visitors' eyes :Niavaran Cultural-Historical Complex
September 27, 2016 - 10:42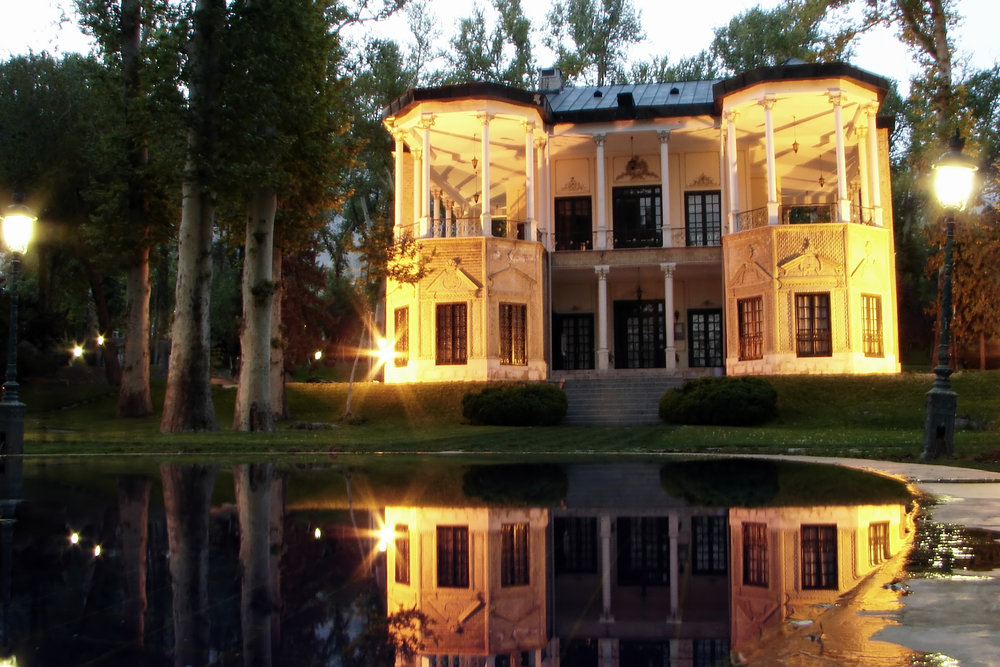 TEHRAN – The Niavaran Cultural-Historical Complex, covering an area of about eleven hectares, is composed of several landmark buildings, museums and monuments constructed in the 19th and 20th centuries during the Pahlavi and late Qajar eras.
History of the palace complex stretches back to about 280 years ago when Fath-Ali Shah of the Qajar Dynasty ordered for a summer residence to be built over the then countryside area of the capital. The two-story Ahmad Shahi Pavilion is one of the highlights of the complex.
The main palace of the complex was originally erected for the purpose of royal ceremonies and gatherings. However, it later turned into the resident of the second king of Pahlavi king, Mohammad Reza Shah and his family.
With an area of 9,000 square meters, the palace is entirely adorned with magnificent plasterwork, mirrorwork, and tilework. Its architecture boasts a blend of pre and post Islamic art.
Its beautifully decorated and fully furnished interior features loads of art works such as precious paintings and sculpture by Iranian and foreign artists.
Here is a select of comments that visitors to the historical complex have posted to TripAdvisor, one of the most popular travel websites in the world:
"An insight into the life of the last Shah"
Of the many royal palaces in Tehran, this one is my favorite. Whilst it may lack the formal grandeur of the Golestan Palace, it does however give visitors an insight into the everyday life of the Shah and his family… (Duncan W. from Thailand, visited September 2016)
"Worth the visit"
The most modern of all palace complexes in Tehran.
Niavaran was the main evidence of the last Shah of Iran… The actual palace structure is beautiful - the external tile work was outstanding in its precision. (Danamawlai from Hong Kong, visited July 2016)
"Lovely setting and tour"
A great visit and you gain a little more sense of Persian history and especially the Shah and his family. Tickets are sold for various buildings - we did the main Palace and the house next door. Both were very interesting. Gardens attractive to walk round and a good coffee shop in the grounds. (Geraldine from the UK, visited May 2016)
"Go for it!"
I really enjoyed quick visit to this complex (we had limited time but thought we should at least run through it). It was a rainy day but that did not affect the visit a great deal. There are several buildings where Iranian royals use to reside. You can see various very precious items and artefacts (advice you to have a guide who will give you more information or small details from that time life)… (Samira S. from Bosnia and Herzegovina, visited November 2015)
The picture above shows the Ahmad Shahi Pavilion located in the Niavaran Cultural-Historical Complex
AFM/