Peace without power is a dream: Shamkhani
October 1, 2016 - 21:16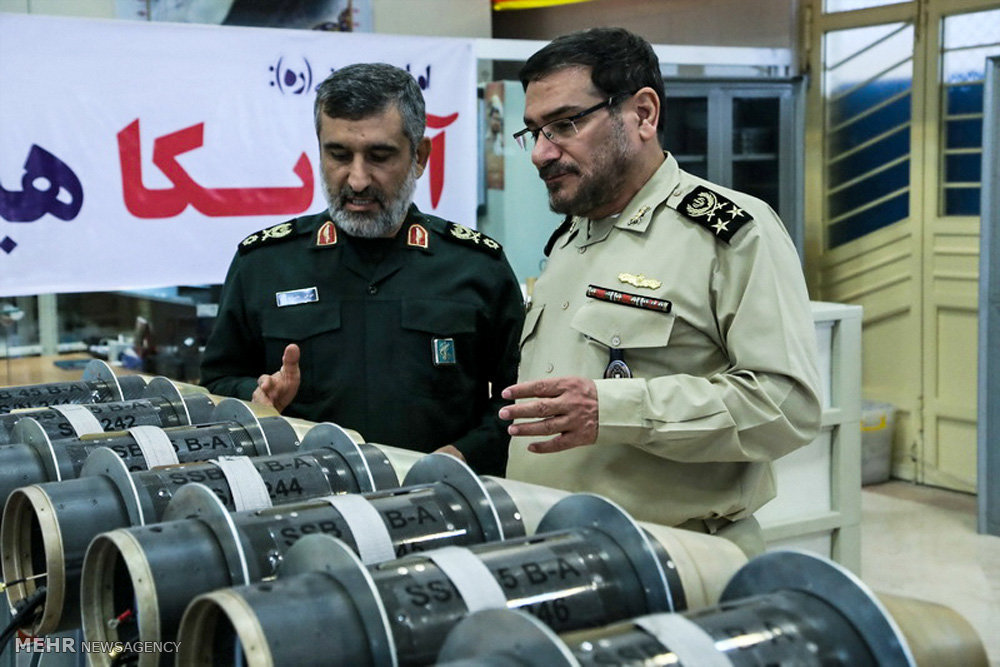 TEHRAN – The Supreme National Security Council secretary said on Saturday that Iran accepts no limitation to increase its defense power, noting that living in peace without military power is just a "dream".
Ali Shamkhani made the remarks while visiting the production line of drones and an exhibition featuring capabilities in the field of the unmanned aerial vehicles (UAVs).
"Unmanned aerial vehicles are the most important part of the Islamic Republic of Iran's preemptive power."
He said that experiences such as Iraq's war against Iran in the 1980s and cruel sanctions proved that "reliable security" cannot be achieved without defense power and permanent attempt to develop it.
"Undoubtedly, our today's security has resulted from lessons our youths learned from the eight years of sacred defense and now they have reached great achievements in defense area," noted Shamkhani, an IRGC commander during Saddam Hussein's war against Iran.
The top security official added, "Our defensive and offensive power in complicated, multifaceted and based on domestic power and religious teachings."
It has also been proven in the course of modern history that Iran has not used its power for "aggression and expansionism", the security official remarked.
Elsewhere in his remarks, Shamkhani said that the axis of resistance has challenged the most sophisticated arsenals in the world, a reference to Syria's resistance against militants who are equipped with modern weaponry and also Hezbollah and Palestinians' resilience in the face of Israeli repeated invasions.
Turning illegitimate presence into opportunity
On Saturday the IRGC Aerospace Division unveiled the production line of a new attack drone, which is similar to the United States' RQ-170 Sentinel spy drone that Iran captured five years ago. The drone, called Saegheh (Thunderbolt), could carry four precision-guided bombs.
"The power of reverse engineering, updating and turning the U.S. captured drones into Iranian products by the IRGC Aerospace Division indicates the ability to turn the U.S. illegitimate presence in the region into an opportunity to increase the power and capability," explained Shamkhani who was defense minister from 1997 to 2005.
Shamkhani also said that Iran's modern equipment and the new generation of drones have provided the country with a power that no "sane enemy" would even think of attacking the country.
He said that the only way to protect the Islamic Revolution and the country is to strengthen military power.
NA/PA