Iran to become Peugeot's top supplier in region: chairman
October 5, 2016 - 18:22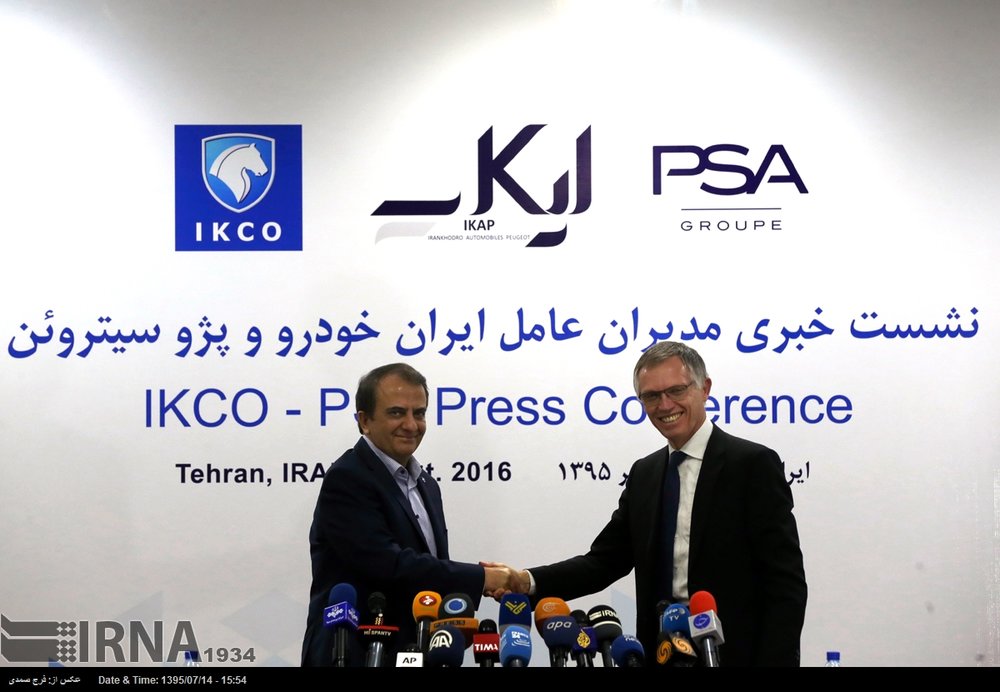 TEHRAN-"Iran will become Peugeot's top supplier in the Middle East and North Africa," the chairman of the managing board of PSA Peugeot Citroën, Carlos Tavares, said during his visit to Iran Khodro Company (IKCO) on Wednesday, IRNA reported.
As he announced in a joint press conference with IKCO Managing Director Hashem Yekke-Zare, Peugeot's manufacturing plan for its market of Middle East and North Africa is one million cars in 2025, 75 percent of which would be produced in the region.
In mid-September, Executive Vice-President of Middle East and Africa at Peugeot S.A. Jean Christophe Quemard told IRIB news that his company will try to make Iran its manufacturing hub in the Middle East and Africa in future.
"After two years of negotiations, we have reached satisfactory conclusions with IKCO," Quemard said, "and all the expectations of the Iranian Ministry of Industry have been fully met."
As he informed, the Peugeot-IKCO car-manufacturing company, known as IKAP, will make €400 million within the five next years and by the time being, each side has primarily fulfilled its commitments.
HJ/MA