U.S. to launch cyber war on Iran if Israel enters war with Iran: commander
October 24, 2016 - 21:6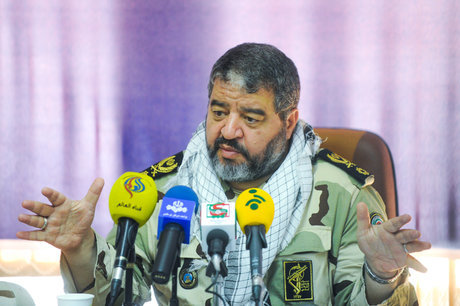 TEHRAN – The commander of Iran's Passive Defense Organization said on Monday that Washington will launch cyber-attacks on Iran's infrastructural facilities in the event of a war breaks out between Iran and the Israeli regime.
Brigadier General Gholam Reza Jalali made the remarks in a ceremony marking Passive Defense Week.
"The Americans had orchestrated two plans to infiltrate the country's infrastructures," Jalali said.
"The first possible plan would have gone into effect if nuclear negotiations with the 5+1 group had failed, and the other one will be carried out if Iran and the Israeli regime go to war," he opined
Elsewhere in his remarks, Jalali underlined the valuable role that the Ministry of Communications and Information Technology could play in defending the country's cyber assets.
"This role of the communication ministry is so important that we might call it the cyber defense ministry," he remarked.
The commander noted that the country needs to upgrade its communication infrastructure, saying, "We must employ specific strategies in this regard."
General Jalali also said the U.S. has specific plans for different levels of cyberspace, arguing that Iran must also strengthen its capabilities in this field.
He called for the expansion of Iran's National Information Network, which was launched back in August after an 11-year delay.
MH/PA