Iran says 'will not tolerate' intervention in region
October 31, 2016 - 21:15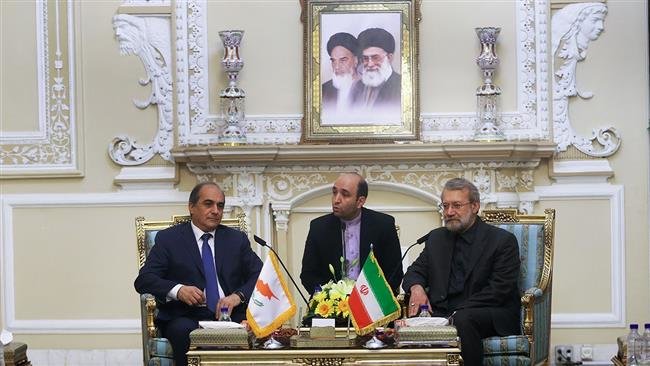 TEHRAN – Iranian Majlis speaker Ali Larijani said on Sunday that the Islamic Republic's main policy in the region is to preserve territorial integrity of regional countries and hamper foreign countries' interference.
In a meeting with Cypriot Parliament speaker Demetris Syllouris on Sunday evening, Larijani censured some foreign countries for meddling in the fate of the nations in the Middle East region.
Larijani also said that during earlier talks with his Cypriot counterpart, the two sides discussed the ongoing crises in the region and exchanged views on ways to fight terrorist groups.
The Majlis speaker said Iran and Cyprus share a history of cooperation which has developed in the recent years.
"The expansion of parliamentary relations between the two countries would further contribute to closer collaborations," he added.
Larijani pointed to the agreements signed between Iran and Cyprus, saying the parliaments of the two countries should take the necessary steps to accelerate the implementation of bilateral agreements.
Larijani expressed hope that the Cypriot official's visit to Tehran would lead to desirable outcomes.
For his part, Syllouris expressed support for expansion of ties between Iran and Cyprus in various fields, including economy and politics.
He also said it is necessary to establish peace and security in the Middle East.
The senior Cypriot official went on to say that such objective would not be accomplished through military intervention and meddling in other countries' internal affairs.
Cyprus is one of the European countries which have been flooded with refugees fleeing from the wars in Syria and Iraq.
MH/PA