Rouhani says Aban 13 symbolizes fight against colonialism
November 2, 2016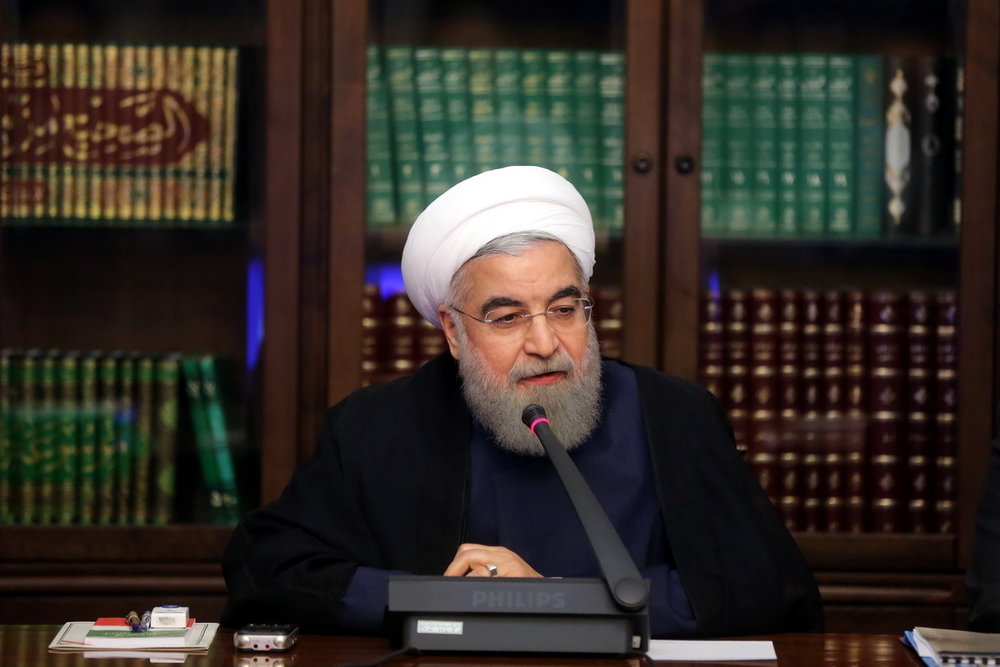 TEHRAN – President Hassan Rouhani said on Tuesday that Aban 13 - the event marking the the U.S. embassy seizure in Tehran by students on November 4, 1979 – symbolize the fight against "foreign colonialism" and "domestic despotism".
The remarks by Rouhani came two days before Iranian mark the event. In Tehran students gather in front of the former the U.S. embassy, called the den of espionage, to mark the event.
"The linkage of people and students with the movement created by Imam Khomeini was the nation's natural response to the hegemony and despotism and turned Aban 13 into a social and national movement against manifestations of colonialism," Rouhani told a meeting of the Supreme Council of Cultural Revolution.
He also said that Imam Khomeini and the religious scholars' movement in fighting colonialism is one of the greatest "honors" of the Qom seminary.
NA/PA