Iran, Czech discuss nuclear cooperation
November 12, 2016 - 9:59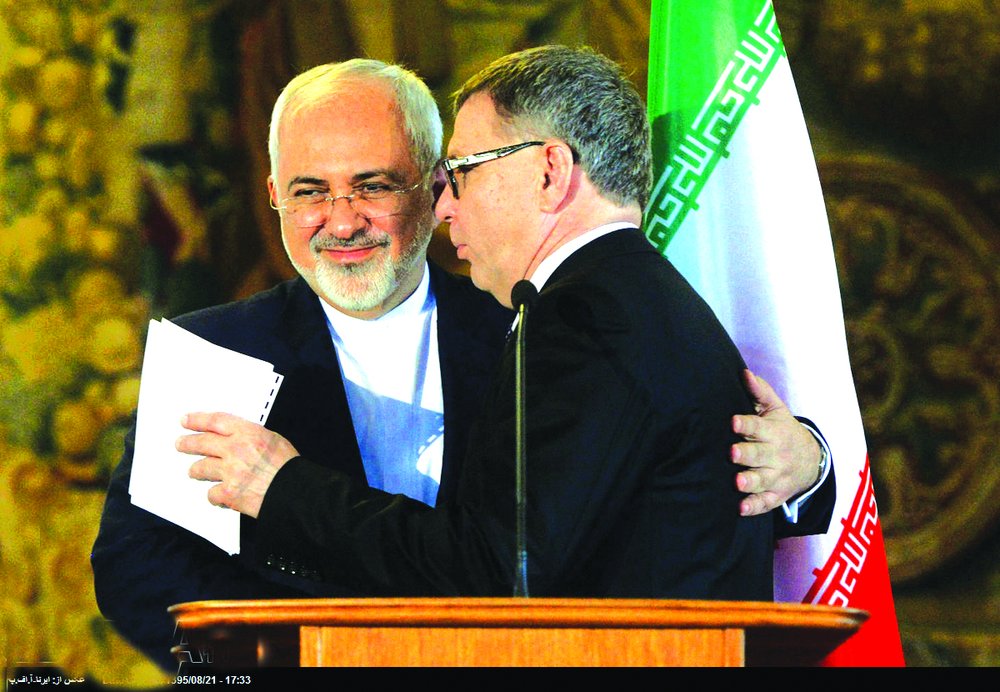 TEHRAN – Iranian Foreign Minister Mohammad Javad Zarif and Lubomir Zaoralek, the foreign minister of Czech, held a meeting in Prague on Friday and discussed nuclear cooperation.
During a press conference, Zarif called the Joint Comprehensive Plan of Action "a reasonable agreement, good for everybody".
"That's our preference... (but it) doesn't mean we do not have other options," AP quoted Zarif as saying.
On the nuclear cooperation, Zaoralek said, "It's a promising field. There's an interest on both sides to cooperate."
Zarif also met separately with Chair of the Chamber of Deputies of the Parliament of the Czech Republic Jan Hamacek on Friday, during which he said that Iranian Majlis Speaker Ali Larijani plans to visit Prague in January.
Zarif says ties with Slovakia growing
Zarif said on Thursday that relations between Iran and Slovakia are growing and called for boosting cooperation in various areas.
During a meeting with Slovakian President Andrej Kiska in Bratislava, Zarif said that grounds for joint investment are provided.
He also said that the European Union should play more active role in helping settle crises in the Middle East region.
Elsewhere, he called for speeding up efforts to send humanitarian aid to Syrian and Yemeni people.
Kiska said that Iran plays a "valuable" role in helping stabilize the Middle East region.
He also said that Iran-EU relations are on the right path and added that Slovakia is willing to expand ties.
Zarif met separately with Slovakian Foreign Minister Miroslav Lajcak on Thursday.
The officials discussed bilateral relations and also international issues.
The Iranian foreign minister also held a meeting with Slovakian Prime Minister Robert Fico on Thursday.
NA/PA