Iran calls for further banking bonds with Czech Republic
December 10, 2016 - 8:33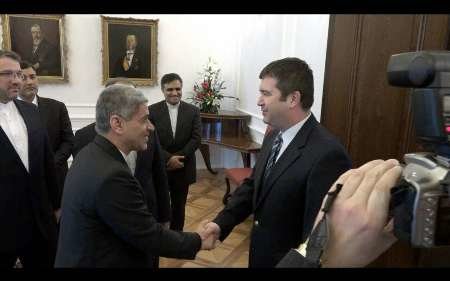 Tehran – Iranian Finance Minister Ali Tayyebnia called for expansion of banking cooperation with the Czech Republic in his Friday meeting with the Speaker of the Chamber of Deputies of Czech Republic Parliament Jan Hamacek in Prague, IRNA reported.
Highlighting Iran's capabilities and the country's significant growth in commerce, energy, industries and mining, Tayyebnia said Iran has a remarkable status in the region and welcomes investment of Czech companies in the country.
The Iranian minister traveled to Prague to attend Iran-Czech Republic Joint Economic Committee meeting.
The Czech speaker, for his part, voiced the readiness of his country's investors for making joint investment in Iran mainly in auto industry and building rail tracks.
HJ/MA