Iranian, Czech private sectors poised to revolutionize economic ties
January 7, 2017 - 9:27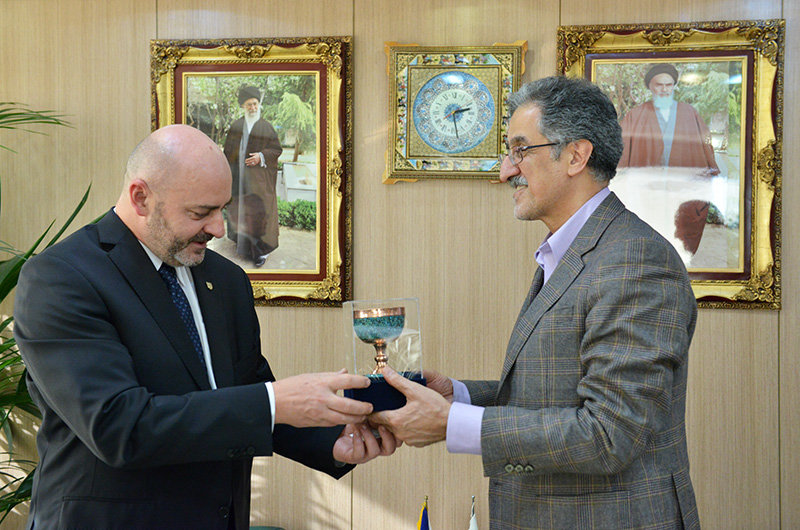 TEHRAN- Ambassador of Czech Republic to Iran Svatopluk Cumba and Head of Tehran Chamber of Commerce, Industries, Mines, and Agriculture (TCCIMA) Masoud Khansari, voiced readiness to strengthen economic ties between the two countries' private businesses in a meeting in Tehran.
As the portal of TCCIMA reported, during the meeting, Cumba referred to the first Iran-Czech Joint Economic Committee meeting held recently in Prague and noted that during the past year and as of the implementation of Iran's nuclear deal, both Iranian and Czech businessmen have paid several visits to each other's countries and various economic agreements in various fields as well as joint investment contracts have been signed.
He evaluated banking transactions as the main barrier to improvement of bilateral relations adding that relevant negotiations have been held with banking and monetary officials of the two countries in a bid to overcome such hurdles.
Khansari, for his part, underscored that industrial collaboration between Tehran and Prague dated back to half a century as both sides enjoy close ties in various industries. He touched upon arrival of several Czech delegations over the past year adding that TCCIM's plans to deploy trade delegations to the Czech Republic.
TCCIM members are owners of active businesses and acquainted with Czech industries, so the upcoming visit could revolutionize bilateral economic relations, he added.
TCCIMA plans to dispatch a trade delegation headed by Khansari to Czech Republic and Denmark from January 29 to February 3, 2017, the official website of TCCIMA announced previously.
The Iranian delegates- active in the fields of industrial and mining equipment, heavy machinery, renewable energies, environmental technology, medicine and medical equipment, as well as food and dairy industries- will visit their Czech and Danish counterparts during their six-day visit.