Prague, Tehran can be complementary economic partners: Czech minister
February 1, 2017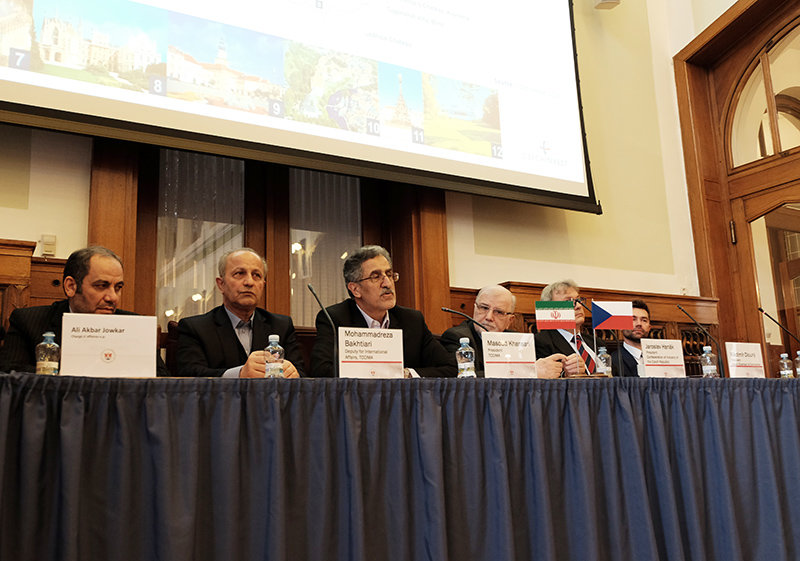 TEHRAN - Czech Republic Minister of Industry and Trade Jan Mládek has said Iran and Czech Republic's economies could be complementary to each other, IRNA reported.
Mládek made the remarks in an Iran-Czech business forum, attended by 130 economic entrepreneurs from the two countries, in Prague on Monday.
Headed by Tehran Chamber of Commerce, Industries, Mines and Agriculture (TCCIMA) Chairman Masoud Khansari, representatives from 30 Iranian companies active in various fields attended the event.
During the meeting, the Czech minister also noted that the two countries can cooperate in various areas including industrial machinery and energy.
"Bilateral investment is also on the agenda and both sides can invest in various sectors," he added.
'Post-sanctions paves way for bilateral co-op'
Following Mládek's remarks, the Czech Republic Head of Industries Confederation Yaroslav Hanak said the post-sanctions era has presented a great opportunity for expansion of the two countries cooperation.
"The two sides can expand their cooperation in areas like transportation and energy," he said.
'Joint investment key to developing trade relations'
TCCIMA Chairman Masoud Khansari for his part stressed joint investment as a key factor for expansion of economic relations saying joint ventures will expand the economic ties between the two countries.
"Machinery, transportation, water resource management, renewable energies, food and pharmaceutical industries are potent areas for bilateral cooperation," he added.
Double Taxation Avoidance Agreement (DTAA) will also help expansion of trade relations, the official noted.
"We also hope for establishing direct flights between Tehran and Prague in near future," Khansari said.
EF/MA