TCCIMA opens office in London
October 3, 2017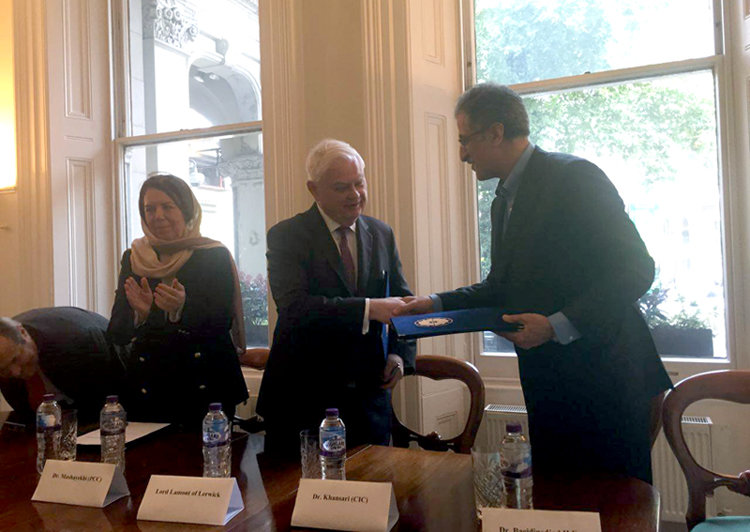 TEHRAN – In a ceremony on Monday, Tehran Chamber of Commerce, Industries, Mines and Agriculture (TCCIMA) inaugurated its office in London, the TCCIMA portal reported.
The opening ceremony was attended by senior officials from both sides including the British Iranian Chamber of Commerce Chairman Lord Lamont and TCCIMA Chairman Masoud Khansari.
The office aims for increasing the attraction of foreign investment in Iran.
In the inaugural ceremony, Khansari noted that following the historic nuclear deal and the implementation of JCPOA, over 200 foreign delegations have visited Iran of which more than 60 delegations were hosted by TCCIMA.
"Although according to the European Commission's latest report the trade turnover between Iran and Britain has increased near two folds during the first six month of 2017, we expect greater figures in future", he added.
Mentioning the economic potentials of Iran, Ferial Mostofi, the head of Investment and Consultancy Center of TCCIMA, also called for both sides' cooperation for stronger economic ties.
Lord Lamont for his part stressed the need for expansion of economic ties between the two countries and expressed his support for taking necessary actions.
Former British ambassador in Tehran, and President of British Iranian Chamber of Commerce Sir Richard Dalton also delivered a speech addressing the importance of economic relationships between the two sides.
EF/MA
PHOTO: Tehran Chamber of Commerce, Industries, mines and agriculture (TCCIMA) Chairman Masoud Khansari (R) and the British Iranian Chamber of Commerce Chairman Lord Lamont shaking hand in the opening ceremony of TCCIMA office in London on Monday