Unnerved by a parched Iran, nuclear negotiator calls for hydro-politics 
November 15, 2016 - 21:8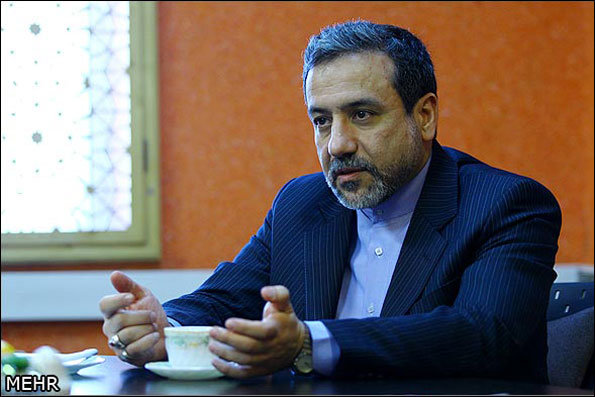 TEHRAN – Unnerved by the prospect of a parched Iran where internal and external conflicts on water resources would be unavoidable, Abbas Araqchi, who served as top nuclear negotiator with great powers, has called for a more active and creative hydro-politics. 
"Average annual precipitation in Iran is nearly 220 millimeters that has decreased 10-15 percent over the past ten years," the Etemad daily quoted Araqchi as saying on Monday.
Meager annual rainfalls, coupled with rapid population growth and sprawling cities, have put the geo-politically strategic Middle East country in a precarious situation, where the threat of water conflicts looms large.
"Climatic changes and global warming have caused surface and underground water supplies to shrink, resulting in internal and external conflicts," warned Araqchi, the deputy foreign minister for legal and international affairs.
Water conflicts have already begun in Iran. In last August, two were killed in the central province of Chaharmahal-Bakhtiari as a clash broke out between the people and police over the transfer of water to a steel company nearby.
Also, inefficient irrigation and unsustainable farming practices have led to significant water losses and the depletion of groundwater across the country.
If no measure taken, over-cultivation, and the land subsidence and desertification resulting from lack of groundwater, will make more of the country uninhabitable.
Araqchi says climatic changes and global warming have caused surface and underground water supplies to shrink, resulting in internal and external conflicts.
According to Isa Kalantari, former Iran's agriculture minister under the Rafsanjani administration, in less than two decades parts of Iran become uninhabitable.
"The water crisis poses more threats to Iran, even having more far-reaching implications than those from a foreign enemy or the Iraqi eight-year war against Iran," he had said.
Mindful of the threats, the veteran diplomat called for a more active hydro-politics which he saw necessary for addressing the issue.
"It can be said the water sector can be a matter of both cooperation and conflict. From a cooperation point of view, extraterritorial hydro-politics becomes meaningful."
The water agenda, on which Araqchi has written a book, is essential for Iran which shares water resources with Iraq, Turkey, and Afghanistan.
A policy of water can contribute to a less challenging future in three ways, Araqchi noted.
"It helps prevent skirmish, manage water resources, and work toward long-term cooperation and formation of international organizations."
On if a new mission has been specified for Iran's Foreign Ministry, he said plans are under consideration.
"Tactful importing of food and agricultural commodities is an important point for our water diplomacy."
Accordingly, "A new policy is to be defined for our embassies so as to do some marketing to import which items from which countries."
As a matter of fact, the country is paying the price.
It has channeled millions of dollars into reviving, just as one single instance, the Lake Urmia.
Other places are also drying up.
The water crisis can mount a threat to the peace and security of not only Iran but the whole Middle East, Araqchi concluded.
AK/PA