Gold cup tells of rich Persian craftsmanship in Iron Age
November 22, 2016 - 9:19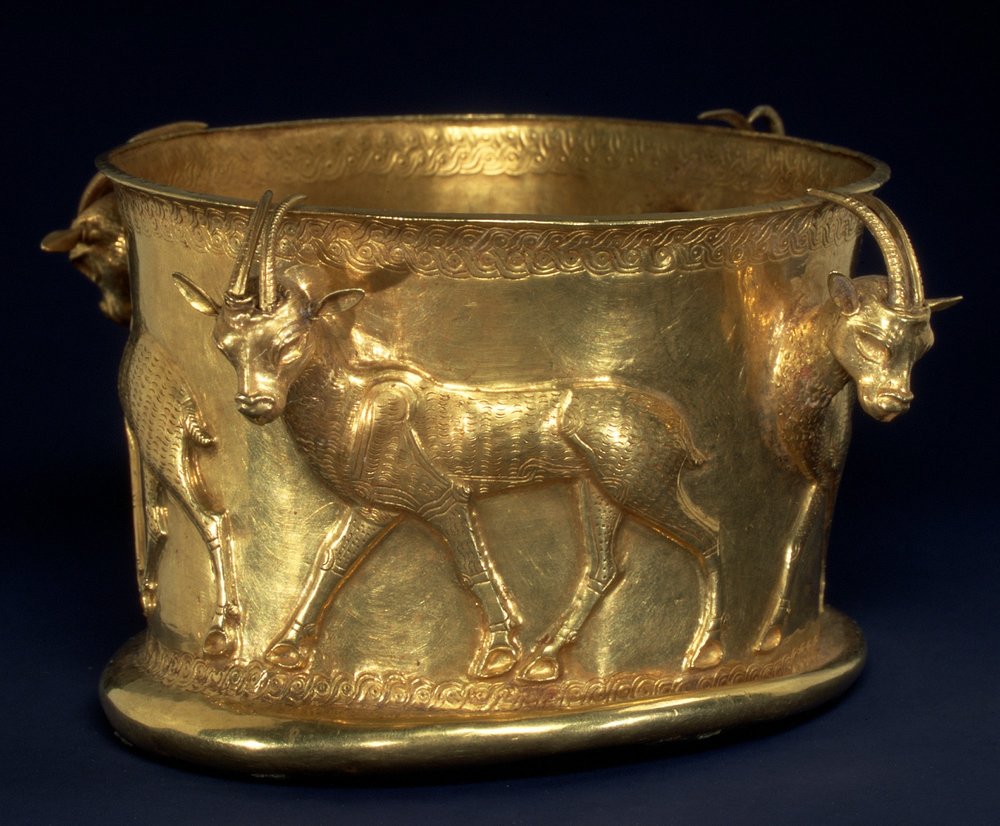 TEHRAN - This exquisite Iranian artwork which dates back to the early 1st millennium BC boldly reveals the skills accomplished Persian goldsmiths possessed during the Iron Age II.
The artwork being kept at the Metropolitan Museum of Art, New York, has been excavated at Marlik, an archaeological site situated southwest of the Caspian Sea in northern Iran.
Based on technical details provided by the museum, there are four gazelles on the body of the cup, which have been framed horizontally by guilloche bands, walk in procession to the left. Their bodies are rendered in the repoussé technique and are detailed with finely chased lines to indicate hair and musculature.
AFM/MG