Ayatollah Mousavi Ardebili passes away
November 23, 2016 - 21:0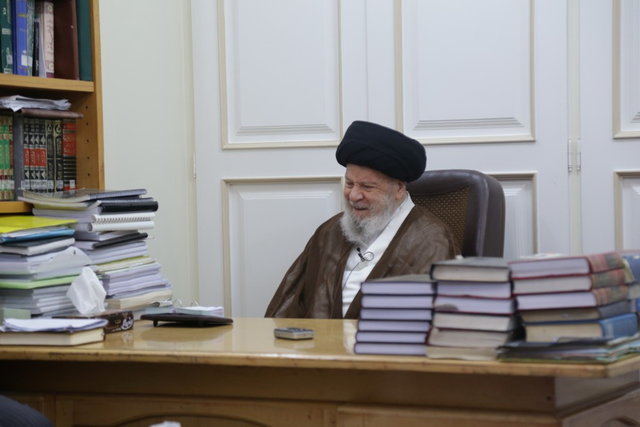 TEHRAN – Grand Ayatollah Seyyed Abdul Karim Mousavi Ardebili passed away on Wednesday, days after he was hospitalized in Laleh Hospital in Tehran.
Ayatollah Mousavi Ardebili was taken to the hospital due to heart failure on Monday and later sank into a coma.
"His funeral will be held in Qom on Friday, and he will be buried in (the courtyard of) the shrine of Fatima Masumeh," said Hojatoleslam Parsa, head of Ayatollah Mousavi Ardebili's office.
On Tuesday, the Leader of the Islamic Revolution Ayatollah Khamenei and President Rouhani as well as other senior officials visited him in Laleh Hospital.
Ayatollah Mousavi Ardebili was born on 28 January 1926 in Ardabil, northwestern Iran. Raised in a clerical family, he travelled to Qom and Najaf to pursue his interest in Islamic studies.
After the Islamic Revolution, Ayatollah Mousavi Ardebili was appointed the chief prosecutor and after Ayatollah Beheshti was martyred in a terrorist attack in 1982, he was appointed the head of the judiciary.
In 1988, Ayatollah Mousavi Ardebili founded Mofid University in Qom.
After Imam Khomeini's demise, he moved back to Qom to write and teach in the Islamic seminaries.
President Rouhani issued a statement offering condolences over the death of the ayatollah and declared two days of mourning.
MH/PA