Iran's TPO inks MOU with ITC
November 26, 2016 - 18:5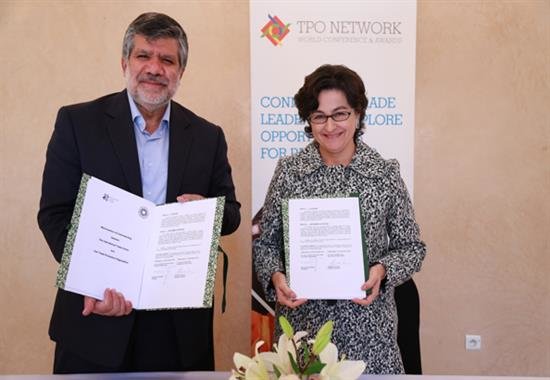 TEHRAN- Iran's Trade Promotion Organization (TPO) signed an MOU with International Trade Center (ITC) on the sidelines of the 11th Trade Promotion Organizations (TPOs) Network World Conference, in Marrakech, Morocco, the portal of TPO reported on Saturday.
The MOU was penned by Executive Director of the ITC Arancha González Laya and Iran's TPO Head Mojtaba Khosrotaj to expand mutual cooperation.
ITC is the only development agency that is fully dedicated to supporting the internationalization of small and medium-sized enterprises (SMEs). Established in 1964, the center is the joint agency of the World Trade Organization and the United Nations.
The biennial TPOs Network World Conference has grown steadily in popularity. It is recognized by the senior representatives of TPOs as the global networking event on their agendas to foster new ideas, future collaborations and positive outcomes of their efforts.
During the 11th meeting of TPOs, held on November 24-25, leaders at the global event underlined the need to manage the rise of digitalization to connect more businesses to markets, foster inclusive trade.
HJ/MA