By Marjan Golpira
UN office, Republic of Korea, and Iran address housing challenges
November 28, 2016 - 17:37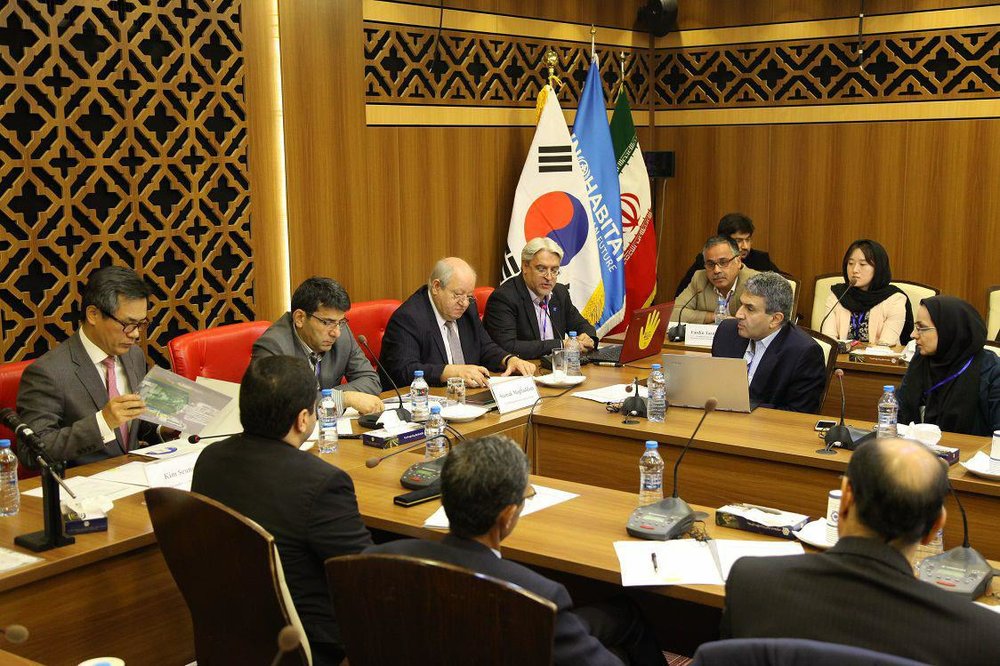 TEHRAN - In a workshop hosted by the UN habitat office in Tehran last week various issues surrounding housing challenges and urbanization in Iran and the Republic of Korea were put to discussion.
Experts from Korea and the Iranian Ministry of Transport and Urban Development shared their national and international knowledge and experiences in housing sector and offered proper strategies and policies on the topic.
The Korean embassy in Tehran was also a participant at the workshop.
In the workshop, titled "Housing Finance & Construction Technologies: Challenges and the Way Forward", UN-habitat chief in Tehran Siamak Moghaddam called housing a "major drive for social, economic and political development in the future."
Moghaddam said housing stands at the center of the new approaches of urban agenda as well as the sustainable development goals (SGDs).
He suggested it is necessary to "ensure access for all, to adequate, safe and affordable housing and basic services and upgrade slums by 2030."
An estimated "two billion people", Moghaddam noted, "will require housing in 2030", an unprecedented figure that entails attention by authorities.
He went on to say that housing for "low income families" in Iran has always been a "critical issue".
To address such challenges properly "large investment in housing projects, private sector funds, and housing fiancé system" are required, he said.
The second speaker of the event was the Korean Ambassador to Tehran, Kim Seung-ho, who said housing is one of the major problems of his country.
The high cost of housing in Korea, having direct impact on the prices of goods, has left youngsters decide to tie the knots later in life, and postpone having babies.
The Korean ambassador hoped that Iran makes wiser decision in housing management and avoids repeating the same mistake the Republic of Korea has made.