By Marjan Golpira
Benevolent Ashtari gets one-year sentence by Indian local court
December 6, 2016 - 10:10
Indian ambassador: This is bad news for us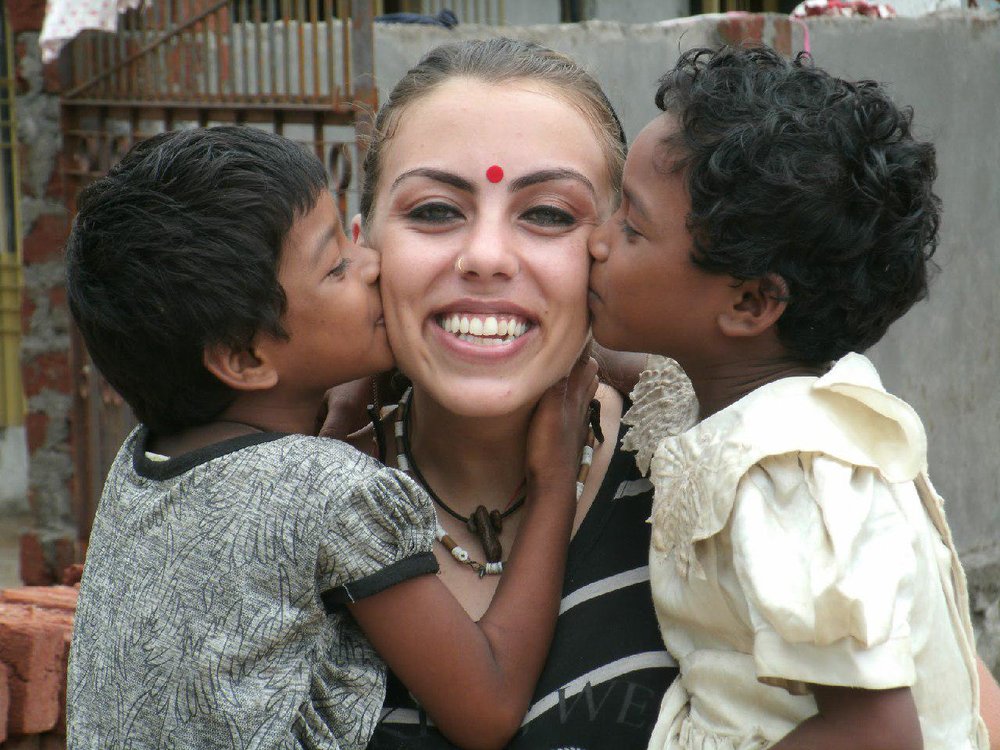 TEHRAN - On Monday, the local court of Rayagada in Odisha, Eastern India, ruled against Narges Kalbasi Ashtari, sentencing her to a year in prison and 300 rupees ($4,300) in fines.
In a statement released Monday, Hassan Nourian, Iran's consulate general in Hyderabad, India, said upon hearing the ruling he appealed the decision.
Nourian, who has also been assigned by Iran's Foreign Ministry to follow the Narges case, called the judgment "unexpected."
In her personal account on Telegram, a messaging app, Narges said the process of appeal may take somewhere around a year or even more in India.
She does not seem optimistic about appealing the ruling for what she described as the "corrupt system of Mafia."
Narges is bailed out of jail until the appeal date.
Indian ambassador: This is bad news for us

In a phone message with the Tehran Times, Indian Ambassador to Tehran Saurabh Kumar expressed regret over the decision, saying, "This is not good news for us."
Ambassador Kumar noted that the district judge in Rayagada has made a determination in which can be appealed in a higher court, hoping that the right gets exercised.
Narges story
Eight years ago, Narges moved to India to tend to the most underprivileged children of that country.
She is the founder of Prishan Foundation, a children's home she established for orphans and blind children of District Odisha in Rayagada in 2011, followed by another children's home in the same village.
A couple of years after the establishment of her schools, in 2013, ASSIST took away Narges's first children's home, the orphanage, through "forged document" and "false promises."
The founder and secretary of ASSIST registered the Narges Foundation in his own name, manipulating Narges into believing she could not register a foundation as a foreigner.
The NGO then tried to take Narges's second home for visually impaired children, but this time she fought back.
She filed a complaint at the police station in Rayagada and the husband and wife behind ASSIST were sent to jail.
But soon, the court granted the couple bail, and from then on Narges's life became a "living hell" as she received life threats constantly.
They have tried to ruin her reputation, take away her second children's home, threaten to send her to jail and have her Indian visa revoked.
Narges's life took a turn for the worst when she found herself charged with involuntary manslaughter.
In 2014, Narges arranged a one-day field trip for her children in which a couple, who both worked for the school, decided to bring along their healthy 5-year-old son for the excursion as well.
Their son was not part of the school children.
In an unfortunate accident that Narges and no one else but the parents witnessed, the couple's boy fell into the river and was swept away.
Surprisingly, to this day the body of the boy has not been recovered from the water, adding more to the mysterious incident.
Greed and pressure by ASSIST made the couple lodge a complaint against Narges, accusing her of throwing their child in the river and murdering him.
They made up the story in the hope that they would receive a hefty compensation from her.
For two years, Narges's life has turned into a nightmare. She has been in and out of court rooms for a crime she never committed.
As it seems Narges will continue to go in and out of courts at least for the next few months in India.
Although the Iranian-British woman is facing numerous challenges in India, but her fellow Iranian people have vowed to stick by her in any which way until justice is served and she is free from all troubles.
its a shame for India jurisdiction

We all iranian women are Narges