Iran planning to become medical sciences powerhouse
December 7, 2016 - 18:21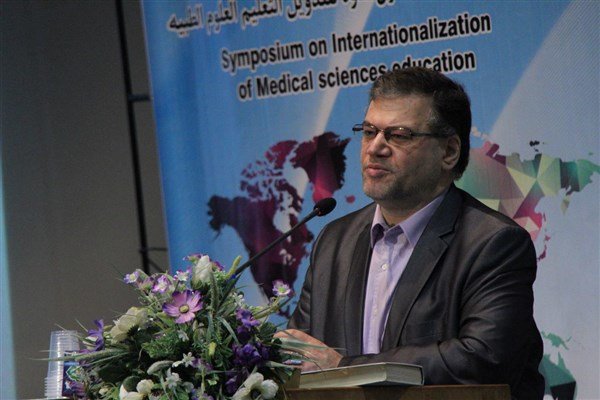 TEHRAN — Iran is planning to be turned into a powerhouse in the global medicine industry, deputy health minister Mohammad-Baqer Larijani said on Wednesday.
Underscoring the importance of going international by careful planning and overcoming the challenges to become a scientific powerhouse, Larijani stated that "we should strive hard to achieve what we have in mind," Mehr news agency reported.
"Other countries in the region are not waiting for us to make improvements rather they all are doing their best to surpass us by being among world top universities so we should take it very serious," Larijani noted.
"We need to empower our universities by setting clear targets and identifying the challenges we might face and our weak points and strengths," he added.
"We have the potential but we have not been very successful in attracting international students so we should become a study-abroad-destination choice for students worldwide rather than being a country that solely provides students to other countries," he stated.
Compared to 2007 the number of the Iranian scientist among world's top one percent scientists by citations jumped 10 fold becoming 100 in 2016, he highlighted, adding, similarly the number of the Iranian universities among world's top one percent universities grow 5 times and became 30 over the same period.
He further pointed out that updating and upgrading "Education in Iran" website (a website designed and run by the Health Ministry and Tehran University of Medical Sciences) for introducing Iran's university of medical sciences to the world, allocating budget to some 17 universities of medical sciences for international students, and preparing standard curriculums are of the ways to attract students from other countries.
Mentioning the memorandums of understanding signed for administrating international tests in Iran Larijani explained that they are negotiating with various institutes to standardize medical tests.
MQ/MG