Tchogha Zanbil, a fascinating tourist destination in southwest Iran
December 26, 2016 - 19:16

TEHRAN – The magnificent ruins of Tchogha Zanbil is amongst the topmost tourist attractions in southwest Iran as it is considered by many the finest surviving example of the Elamite architecture in the globe.
The prehistoric mud brick complex bears testimony to the unique expression of the culture, beliefs, rituals and traditions of one of the oldest indigenous communities of Iran.
Inscribed on the UNESCO World Heritage list in 1979, the ziggurat overlooks the ancient city of Susa (near modern Shush) in Khuzestan Province.
It was originally measured 105.2 meters in each side and protected by five huge concentric walls, three of which are presently remained.
Reaching a total height of some 25m, the ziggurat was used to be surmounted by a temple and estimated to hit 52m during its heyday.
Its construction started in c. 1250 BC upon the order of the Elamite king Untash-Napirisha (1275-1240 BC) as the religious center of Elam dedicated to the Elamite divinities Inshushinak and Napirisha.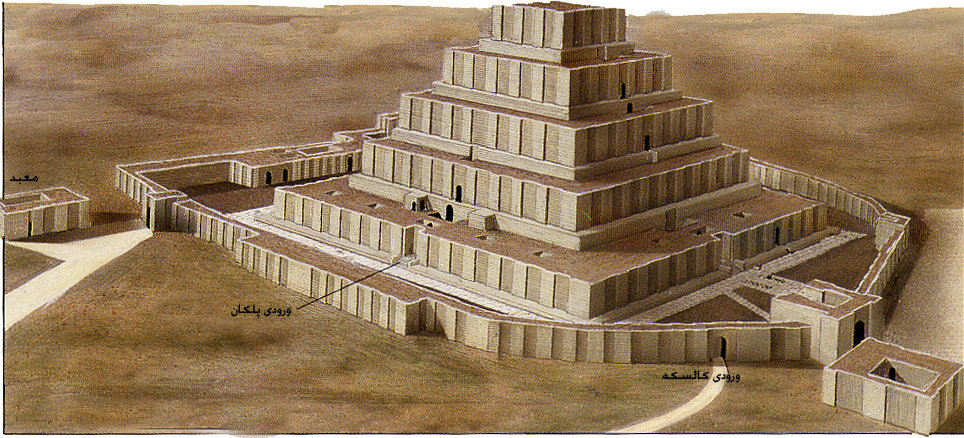 An artistic imagination of Tchogha Zanbil
UNESCO says that Tchogha Zanbil is the largest ziggurat outside of Mesopotamia and the best preserved of this type of stepped pyramidal monument.
The Elamite structure was given a facing of baked bricks, a number of which have cuneiform characters giving the names of deities in the Elamite and Akkadian languages.
It was never been completed as thousands of unused bricks left at the premises testify.
Tchogha Zanbil was excavated in six seasons between 1951 and 1961 by Roman Ghirshman, a Russian-born French archeologist who specialized in ancient Iran.
Here is a select of comments that visitors to the ziggurat have posted to TripAdvisor, one of the most popular travel websites in the world:
Highlight of our trip through western Iran
Build in the 13th century BC, sacked around 640 BC, remained lost for more than 2500 years, accidentally rediscovered in 1935, leaving a magnificent brick ziggurat to visit this days. The huge building and the semi-desert isolation are impressive. (Wim Antwerp from Belgium, visited September 2016)
Must see
It's a wonderful place to visit, don't miss it if you're around. We went there in the evening, we were the only visitors and the sunset was magnificent. When it gets dark, lights are turned on and the ziggurat is visible from far. (Egoissimo from Romania; visited August 2016)
Well worth a visit
Definitely worth visiting this mud brick structure. An on-site guide took us around his explanations being translated for us by our driver/guide. As there were only the two of us plus our driver/guide he took us into a small internal area not normally accessible. Hardly anyone there which was great for us but a pity as this is a site worth the time. (Phebert from United Kingdom, visited May 2016)
Imposing ziggurat
One of the best examples of Elamite architecture, a world heritage site. Bricks seem freshly baked, the whole structure is well maintained. The area can be HOT, avoid going there from noon to 2pm, there is little if none shade. (Maxscuba from Italy, visited April 2016)
AFM/MG