Iranian director to stage reading of Woody Allen's works in English 
December 26, 2016 - 18:45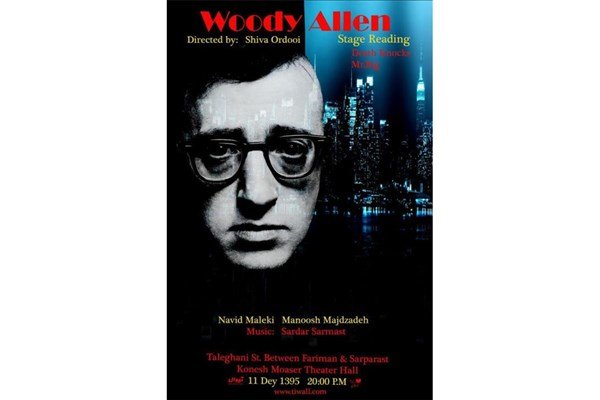 TEHRAN – Director Shiva Ordui plans to stage a reading performance of American filmmaker and playwright Woody Allen's short story "Mr. Big" and his play "Death Knocks" in its original language at Tehran's Konesh-e Moaser Hall on December 31.
The performance will be held by a cast composed of Navid Maleki and Manush Majdzadeh.
"Mr. Big" tells the story of a detective, Kaiser Lupowitz, who is a parody of detective stories' characters.
"Death Knocks" is about Nat Ackerman who one day sees a mysterious figure climbs through his window and claims to be Death. But Death is a little nervous because today is his first day on the job.
Both the play and the short story have been selected from Allen's first collection of humorous stories and short plays from 1971, "Getting Even".
ABU/YAW