Iran stockpiling homegrown radars, missile systems
January 3, 2017 - 21:8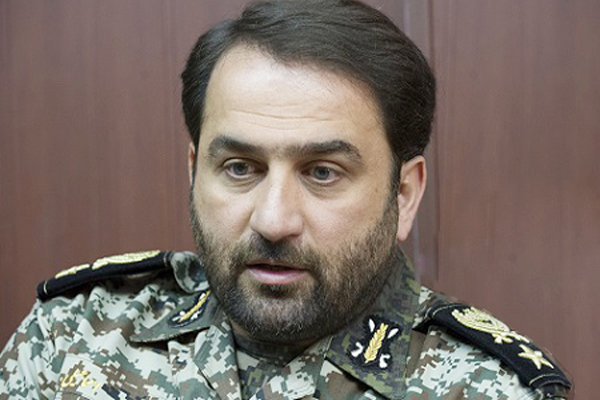 TEHRAN – Iran's army said on Tuesday its stockpile of radars, missile systems and signals intelligence equipment has grown stronger than ever over the past years, giving the country an unprecedented defensive muscle.
"The number of our missile, signals intelligence, radar systems has increased many fold, and now we have the capability to encounter gravest threats," Commander of Khatam al-Anbiya Air Defense Base Farzad Esmaeili told a press conference in Tehran following a ceremony to honor top researchers of the base.
The air defense base was nonexistent until 2005 when it diverged from the Iranian air force, a division of work aiming at guarding the country's vast territory against possible threats in a more efficient way.
Now, it has developed into an integrated web of air defense comprising of more than 3,700 points, according to Esmaeili.
Learning from the Iraqi invasion of the country in the 1980s, Tehran has developed its homegrown military technology to upgrade its defense capabilities.
In December 2011, a U.S. stealth drone was downed undamaged by Iran's air defense divisions in northeastern Iran as it was operating as part of a CIA reconnaissance mission, coming as a shock to U.S. army officials.
The captured RQ-170 Sentinel is a stealth drone developed by Lockheed Martin for the Air Force to help provide intelligence, surveillance and reconnaissance.
In May 2014, Iran unveiled an RQ-170 drone manufactured by reverse-engineering of the Sentinel drone, where the Lockheed Martin's "Beast of Kandahar" was showcased next to its Iranian replica.
It also unveiled in August 2016 the first vertical-launching air defense system, Bavar-373 (Belief 373), similar to the Russian S-300 and capable of hitting targets at a high altitude.
The system included missile-launcher vehicles, a command post, and supplements for missile guidance systems, including an engagement radar.
In a recent military drill in southern provinces, the army test-fired a homegrown new surface-to-air missile, Sayyad 3 (Hunter 3). It was launched from the made-in-Iran Talash (Endeavor) missile defense system.
In addition to indigenous systems, Tehran received the first batch of the S-300 air defense system, making the country's air space most costly for flying objects to penetrate into.
AK/PA