By Farnaz Heidari
'Eden Again', a project to promote the restoration of the Mesopotamian Marshlands
January 16, 2017 - 9:23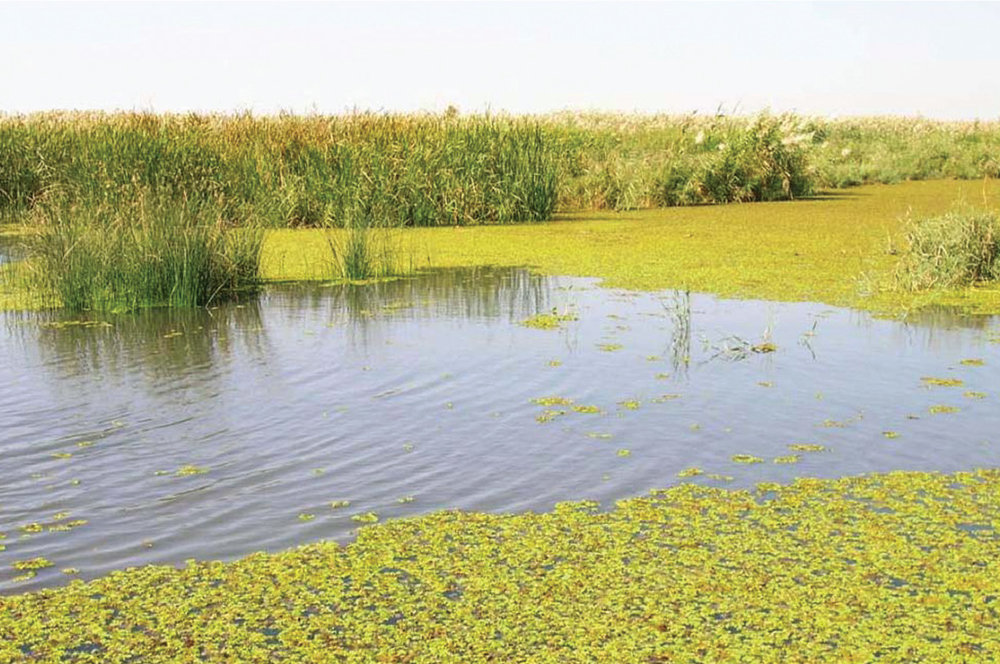 Lands covered temporarily or permanently by water (except for lakes, reservoirs, and streams) and located away from coastal areas are called inland wetlands. They include marshes, prairie potholes (depressions carved out by glaciers), swamps (dominated by trees and shrubs), mud flats, flood-plains, bogs (rain-fed, peat-rich areas), wet meadows, and the wet arctic tundra in summer. Some wetlands are huge, others are small.
Despite the ecological importance of year-round and seasonal inland wetlands, many are drained, dredged, filled in, or covered over.
The Tehran Times conducted an interview with Dr. Suzanne Alwash, the writer of "Eden Again: Hope in the Marshes of Iraq" that published first time in 2013.
Suzanne Reynolds Alwash was raised on a small family farm nestled amongst the thickets along Cottonwood Creek in Wilmer, Texas. She graduated from Southern Methodist University with degrees in English and geology and went on to obtain a doctorate in marine geology from the University of Southern California, where she served as chief scientist aboard their research ship R/V Velero IV under the guidance of Dr. Donn Gorsline.
After that, Suzanne worked as an environmental geologist for several decades, cleaning up pollution on land and sea, and consulting on wetlands restoration projects in coastal southern California. Suzanne currently teaches Earth Science at Mount San Antonio College and resides on the edge of the Bolsa Chica wetlands of southern California with her daughters, Hannah and Norah.
Suzanne's husband, Azzam Alwash was born in 1958 in Kut, Iraq, he spent his youth in the town of Nasriya on the edge of the Mesopotamian Marshlands. In 2001, Azzam and Suzanne founded the Eden Again Project to promote the restoration of the Mesopotamian Marshlands. In 2004 Azzam founded Iraq's first environmental organization, Nature Iraq, with Suzanne serving as its Senior Technical Advisor.
Nature Iraq has been designated as a national focal point for the Ramsar Convention on Wetlands; accredited by the United Nations Environmental Program, and is in the process of becoming BirdLife International's designated country partner. Now in its eleventh year, Nature Iraq continues to work throughout Iraq to address its diverse environmental issues.
These wetlands, the birthplace of modern human civilization, are some of the most disturbed natural systems in the world. Throughout human history, rulers have tried to control and obliterate them but they always spring back. Mother Nature is resilient.
Q: Please tell me how the project of Eden again moved from theory to practice?
A: Eden Again began as a project undertaken by Iraqi expatriates living in the U.S., Europe, and Australia who were concerned about the devastation caused by the drying of the marshlands during the 1990s. Knowing that it was not possible for the people who had been driven from the marshlands during this time period to speak for themselves, we tried to organize international public opinion against these actions and to encourage re-flooding of the marshlands. In 2003, some members of this movement returned to Iraq to assist with restoration of these vitally important wetlands. They formed the group Nature Iraq, which has both scientific and environmental activists, and which now forms one of the backbones of the new environmental movement in Iraq.
Q: What are the most characteristic features of Mesopotamian Marshlands?
A: The marshlands themselves are very characteristic of reed wetlands throughout the world, their unique value lies in their location, their place in human history, and their current socioeconomic importance to the local population. First, these are the largest freshwater wetlands in the Middle East, and represent a vitally important rest stop for migratory waterfowl and for endemic birds and other species. Secondly, these wetlands represent the homeland of the ancient Sumerian people and all of the shared human history that is represented therein. Thirdly, before they were dried in the 1990s possibly 500,000 people subsisted on the wetland economy of buffalo milk, reed weaving, fishing, birding, date palms, and rice harvesting in the wetlands and their periphery. Perhaps 10,000 of those have returned since 2003.
Q: Please tell me a brief history about destruction of the entire wetland ecosystems in Iraq. Why this plan carried out?
A: Desiccation began during the Iran-Iraq war, as military maneuvers along the border to rout deserters living in the marshlands. Desiccation intensified after the Gulf War in 1991as the Baathi regime tried to control the rebel population. Over 6,000 square miles were dried out through a combination of dams, hundreds of kilometers of drainage canals, groundwater pumping, etc.
Q: How much local people were affected by this problem?
A: It is estimated that 500,000 people were left homeless and without even water to drink, ending up in refugee camps in neighboring countries (mainly Iran) or moved up the river to forage or work as servants. Now possibly 100,000 have returned to live within or on the edge of the restored marshlands.
Q: How scientists could assess the condition of Mesopotamian Marshlands in recent years?
A: Re-flooding has been substantial, with up to 75% of the area re-flooded, and with vegetation and wildlife returning quickly, although biodiversity has of course been reduced and many species, once commonly observed, have not yet been seen. Great difficulties remain, especially consistent water supply – there is a great need for international water treaties between Turkey, Syria, and Iraq and also between Iraq and Iran. An even greater concern is the lack of hydraulic connection and hydraulic flow-through between the restored marshes. What is needed is a series of interconnected wetlands, where animals can freely migrate, with water flowing through at a fast enough pace to maintain oxygenation and low salinity, but in poor years what we may end up with is a series of poorly oxygenated salt ponds.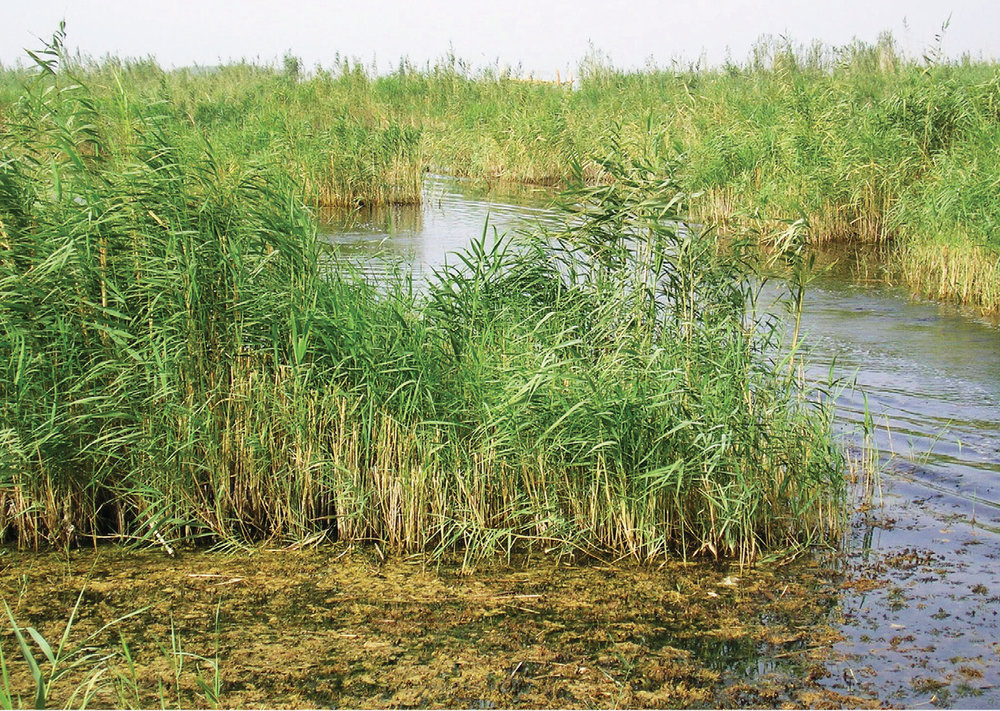 Q: What were the first steps of rehabilitation process in Iraq?
A: One of the truly unique aspects of this restoration is that 100% of the actual effort towards re-flooding was undertaken by the local inhabitants themselves, mostly during the chaos of the latter half of 2003. Although it has led to a rather disorganized restoration effort, from a scientific viewpoint, it has also generated a restoration that is owned by the locals – they restored the wetlands to restore their livelihoods and their way of life.
Q: Please point to some of your actual activities for remediation.
A: What Nature Iraq and other environmental organizations and governmental entities have been working towards is to make the re-flooding a success. To help ensure that the local people are harvesting the resources of the marshlands in a sustainable manner and that they can live their traditional lifestyle for many hundreds of years in the future without overharvesting. Nature Iraq also works to monitor the biodiversity in the marshlands and to suggest improvements to the water flow or other methods that may allow more species to migrate successfully back to the marshlands.
Q: Are you still positive about effectiveness of restoration plans in Mesopotamian Marshlands?
A: These wetlands, the birthplace of modern human civilization, are some of the most disturbed natural systems in the world. Throughout human history, rulers have tried to control and obliterate them but they always spring back. Mother Nature is resilient.