Iran to mark World's Wetland Day in duststorm-stricken Khuzestan
January 29, 2017 - 18:25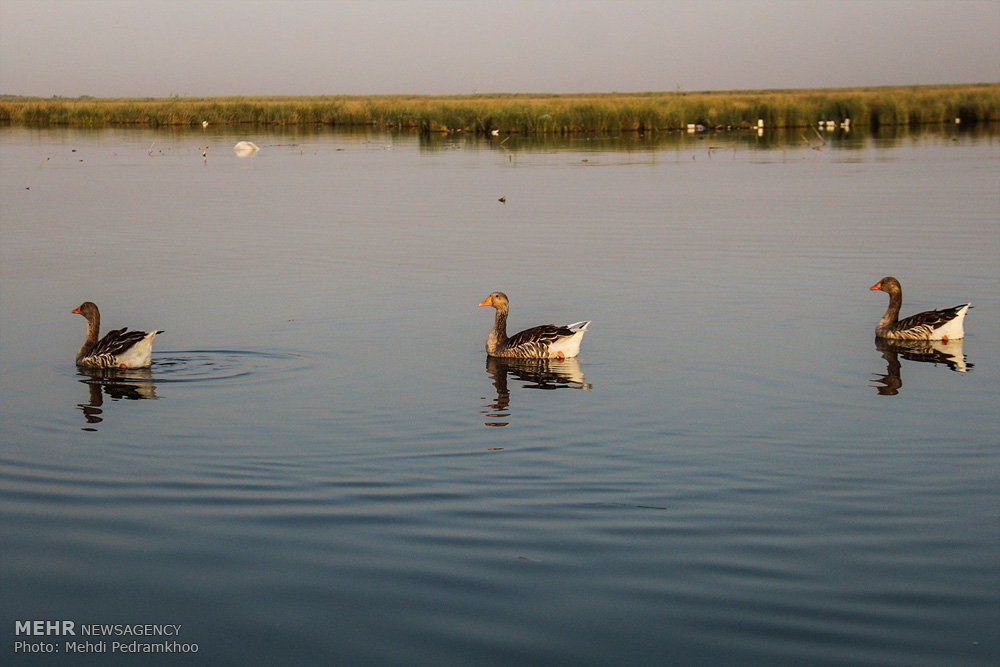 TEHRAN — Iran will mark World's Wetland Day, February 2, in the proximity of Hour-al-Azim and Shadegan wetlands, southwestern province of Khuzestan battered by ferocious sandstorms year-round.
World Wetlands Day is celebrated every year on February 2. This day marks the date of the adoption of the Convention on Wetlands also known as Ramsar Convention on February 2, 1971, in the Iranian city of Ramsar on the shores of the Caspian Sea. Ramsar Convention is an international treaty for the conservation and sustainable use of wetlands.
The Standing Committee of the Ramsar Convention on Wetlands approved wetlands for disaster risk reduction as the theme for World Wetlands Day in 2017.
Iran is also celebrating this day in southwestern province of Khuzestan next to the Hour-al-Azim and Shadegan wetlands in attendance of members of parliament, ambassadors and environmental officials, Farhad Dabiri, the deputy director of Iran's Department of Environment said on Saturday.
With regard to the significant role wetlands are playing in fighting sand and dust storms [and the fact that Khuzestan is struggling with choking dust particles almost all the year round] the ceremony will be held in Khuzestan, Dabiri highlighted. There will be another brief ceremony in Ramsar as well.
Locals' role in wetland conservation
Locals residing near wetlands depend on them to earn a living and the wetlands also need people to survive, Dabiri said, adding, in case the locals respect the give-and-take relation with the wetlands they would be able to live sustainably with the nature.
What Department of Environment is trying to achieve is to reinforce this direct relation between the locals and the wetlands, he added.
Wetlands in Iran
"There are some 280 wetlands in Iran known to us 94 of which are pretty important," Dabiri said, 24 of them are listed as Ramsar Sites meaning that they are designated international importance under the Ramsar Convention.
He went on to say that six of the wetlands are also registered in the Montreux Record.
Montreux Record is a register of wetland sites on the List of Wetlands of International Importance where changes in ecological character have occurred, are occurring, or are likely to occur as a result of technological developments, pollution or other human interference. It is maintained as part of the Ramsar List.
International Union for Conservation of Nature (IUCN) has also underscored the importance of wetlands as great environmental treasures, he pointed.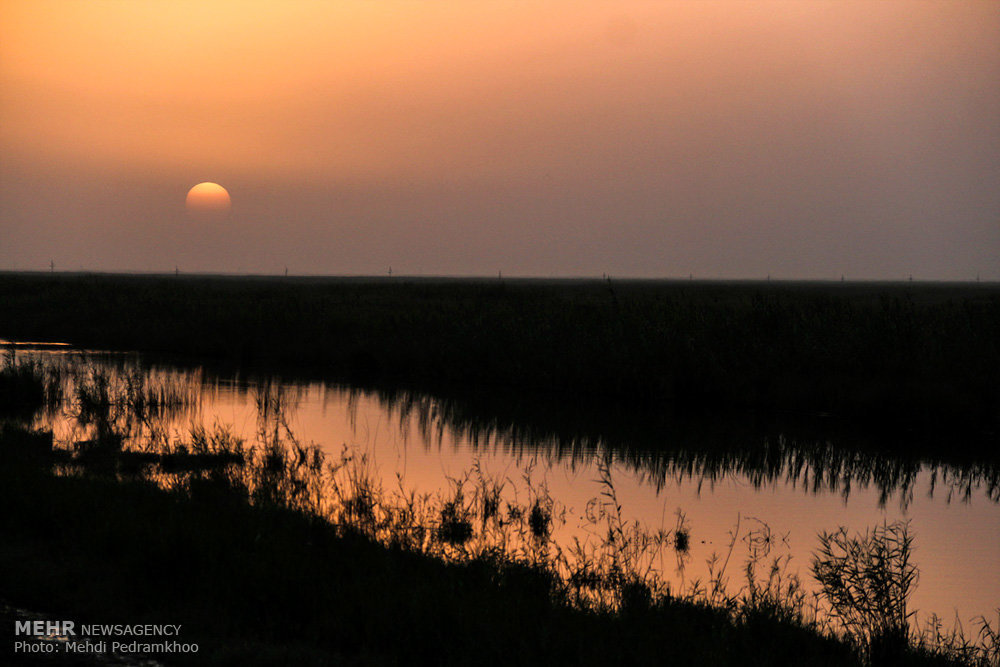 Due to prolonged periods of drought, climate change, depleting of ground water sources, mismanagement, old farming irrigation systems, and in general a combination of unsustainable development along with inefficient use of the environmental resources many natural resources are now either fading or starting to die down and are gradually and in some cases severely affecting our lives.
And that's why recently environmental laws are gaining priorities in every aspects of development in the hope of reversing some of the harms human being inflicted upon the nature.
MQ/MG