Kuwaiti FM to visit Iran
January 23, 2017 - 20:1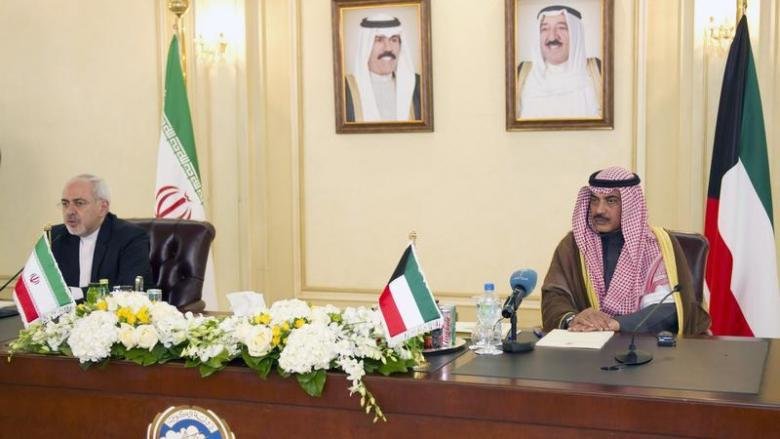 TEHRAN - Iranian Foreign Ministry spokesman Bahram Qassemi said on Monday that Kuwaiti Foreign Minister Sabah Al-Khalid Al-Sabah plans to visit Iran soon.
"Necessary agreement on date of the trip has been reached according to which the Kuwaiti foreign minister and deputy prime minister will visit Tehran in 2-3 days," he said during a press conference.
He said that bilateral relations and regional issues will be discussed during the Kuwaiti official's trip.
Mohammad Sabah Al-Salem Al-Sabah, the former Kuwaiti foreign minister, said on January 12 that Iran and the [Persian] Gulf Cooperation Council should hold talks on crises in the Middle East region.
He said that the consultations should be "real", "constructive" and based on respecting the countries' territorial integrity and in line with international regulations.
Probably a main topic of the talks between the Kuwaiti foreign minister with Iranian officials will be the icy relationship between Iran and Saudi Arabia.

In a press conference on January 17 President Rouhani said Kuwait, Iraq and some other countries have been seeking to reconcile Iran and Saudi Arabia.
Speaking in Davos, Switzerland, Iranian foreign minister Mohammad Javad Zarif said there is no reason why his country cannot work with Saudi Arabia to help end regional conflicts, despite the "grievances" between the two nations.
"I do not see any reason Iran and Saudi Arabia should have hostile policies towards each other. We can in fact cooperate for future stability of our region. We can in fact work together in order to put an end to the miserable condition of the people in Syria, Yemen and Bahrain and elsewhere in the region," Zarif explained, according to Arab News.
NA/PA