Karate1 Premier League: Iran's Poorshab wins bronze
January 29, 2017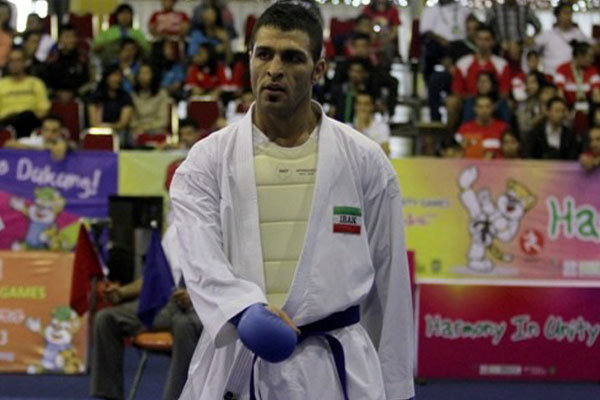 Zabihollah Poorshab claimed a bronze medal in the Karate1 Premier League - Paris 2017 on Sunday.
The Iranian athlete defeated Georgia's Gogita Arkania 5-1 in the Male Kumite -84 Kg and finished in third place.
Poorshab started the campaign with a 5-0 win over Abdulaziz Alhakami from Saudi Arabia. He crashed German Mehmet Bolat Akif 7-0 and then beat Kazakhstan's Igor Chikhmarev 1-0 and French representatives Jessie da Costa and Ibrahima Mbaye Elhadi.
Poorshab also lost to Japanese Ryutaro Araga 5-2.
This year's Karate1 Premier League series, which started in Paris on Friday (January 27), is "crucial" to the sport's plans to develop itself before its Olympic debut at the Tokyo 2020 Games.
The Paris event has attracted a record entry of 1,096 entrants from 77 nations - many of whom are highly motivated to secure world ranking points that will assist them in Olympic qualification.