Indonesia, Iran pledge to improve cooperation
February 11, 2017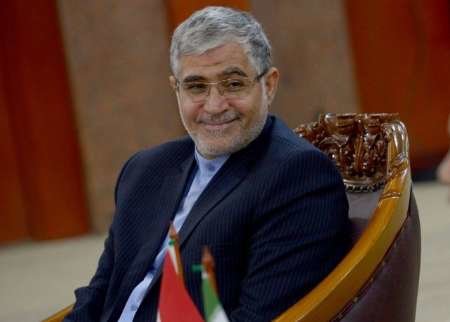 Iran celebrated its 38th anniversary of the victory of the Islamic Revolution of 1979 by rejoicing in what it called a new era of Iranian development, following the lifting of unilateral sanctions against the Persian Gulf power.
Iranian Ambassador to Indonesia Valiollah Mohammadi Nasrabadi welcomed the successful results of the Joint Comprehensive Plan of Action (JCPOA) agreement on the Iranian nuclear program after talks held in Vienna on July 14.
Speaking during the reception of the anniversary at his residence in Jakarta on Thursday, Nasrabadi pronounced Iran as a "stable and safe" and ripe with good opportunities to cooperate and invest in the economic sector, while also calling Indonesia an old friend that had been singled out as one of a few countries with high potential for bilateral cooperation.
The agreement, which was discussed by Iran along with the United States, the United Kingdom, France, Russia, China and Germany, allowed Iran to limit its nuclear program in return for a lift of economic sanctions on the country.
Meanwhile, Agrarian and Spatial Planning Minister Sofyan Djalil, who represented the government of Indonesia, delivered a keynote speech highlighting the possibilities of closer cooperation between the two countries.
Sofyan noted weakening trade relations between the two partners over the past few years, but resolved to find opportunities to reverse the trend in key areas of cooperation, including in energy, oil and gas, electricity, technology and agriculture.
He also noted the possibility of better bilateral cooperation following the achievement of the JCPOA on the Iranian nuclear program.
"I'm optimistic that the trade volume could be increased in the coming years, since the Joint Comprehensive Plan of Action has been reached by the P5+1 countries," Sofjan said at the reception.
Indonesia and Iran's trade balance stood at $221.31 million between January and October last year, roughly $10 million lower than that recorded in the same period in 2015, and still below $273.09 million — the total two-way trade in 2015.
In December, President Joko "Jokowi" Widodo met with Iranian President Hassan Rouhani and a number of business delegates during his two-day state visit to the Persian Gulf country.
Among the luminaries spotted at the reception were envoys to Jordan, Morocco, Afghanistan, as well as a number of ambassadors from European and Asian continents.
High-profile national figures also featured at the intimate garden party setting, such as House of Representatives deputy speaker Agus Hermanto, Corruption Eradication Commission (KPK) commissioner Laode Syarif, Regional Representatives Council (DPD) deputy speaker Farouk Muhammad, former foreign minister Alwi Shihab and Deputy Foreign Minister AM Fachir.
(Source: The Jakarta Post)