Sweden eyes long-term economic co-op with Iran
February 11, 2017 - 18:59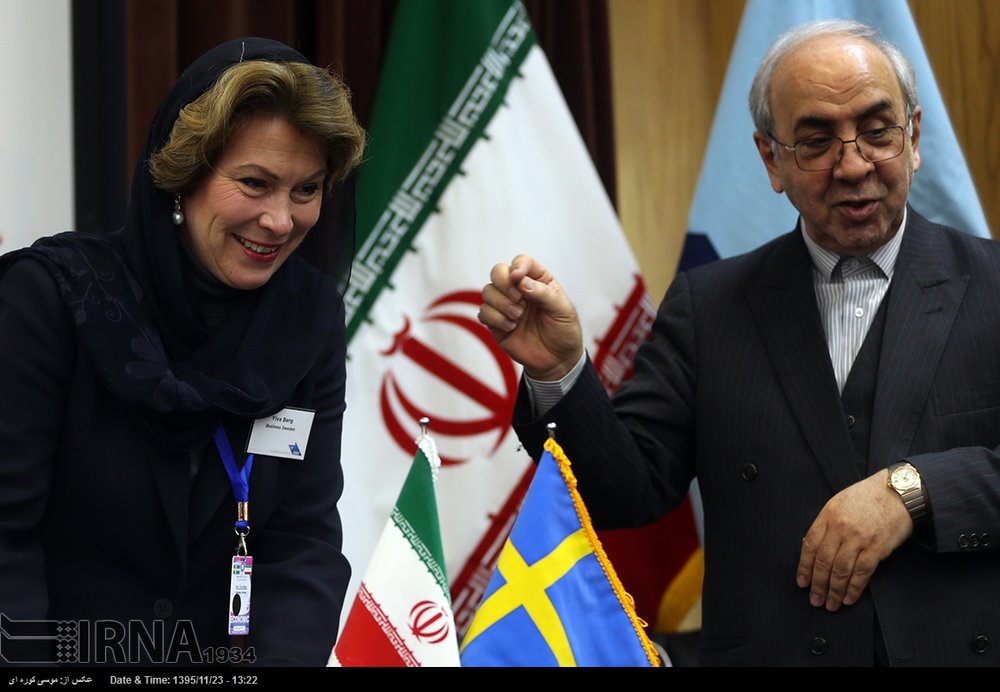 TEHRAN – Swedish Minister for EU Affairs and Trade Ann Linde said Swedish companies are highly interested in Iran's market and Sweden plans to have long-term economic cooperation with the country.
According to IRIB, Linde made the remarks in a joint meeting on Saturday attended by Swedish entrepreneurs and businessmen as well as senior officials from Industrial Development and Renovation Organization of Iran (IDRO).
In the meeting, the official noted that representatives of renowned Swedish companies including Ericsson, Volvo and Scania are accompanying her to negotiate business with their Iranian counterparts.
"Automobile, railway, renewable energies and health are some potent areas for mutual cooperation," she said.
Further in her remarks, Linde noted that before the imposition of Western sanctions Iran was the biggest export destination for Swedish commodities in the Middle East.
"Lifting of the sanctions has presented new opportunities for both sides and the decision for opening our trade office in Tehran indicates our determination for long-term cooperation," she added.
As for Iranian side, the Chairman of the Board of the IDRO Mansour Moazami said that Iran and Sweden's economic cooperation is expected to boost in various areas especially in industrial and banking sectors.
Linde is visiting Iran with a high-ranking trade delegation headed by the Swedish Prime Minister Stefan Löfven.
The two countries signed five memorandums of understanding (MOUs) for cooperation on technology, science and research, transportation, communications and information technology (IT), as well as women and family affairs on Saturday.
EF/MA