France committed to nuclear deal: ambassador
February 12, 2017 - 21:14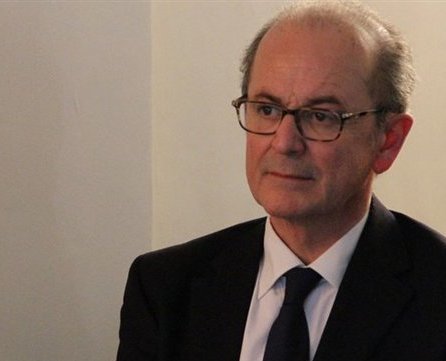 TEHRAN – The French Ambassador to Tehran, François Senemaud, said on Sunday that his country will remain committed to its obligations based on the Joint Comprehensive Plan of Action, the official name for the nuclear deal.
"We should always show that the JCPOA benefits all and will be sustained," he said during his speech at the opening ceremony of 4th international conference of automotive industry in Tehran.
The ambassador said all the signatories to the JCPOA must fulfill their obligations.
Senemaud also said that Iran and France were cooperation with each other even before the removal of sanctions against Iran under the nuclear accord.
He added French companies have been showing willingness to cooperate with Iran over the past three years since Rouhani was elected president in Iran.
Iran and the 5+1 group (the U.S., Britain, France, China, Russia and Germany) finalized the text of the nuclear agreement in July 2015. The agreement went into effect in January 2016.
European Union foreign policy chief Federica Mogherini said on Friday that the European Union is committed to the full implementation of the nuclear deal with Iran, and that she came away reassured from her meetings with U.S. officials that Washington shares that commitment.
French Foreign Minister Jean-Marc Ayrault who visited Iran in late January said his country is a "defender" of the nuclear deal.
In his meeting with Secretary of the Supreme National Security Council Ali Shamkhani, Ayrault also said the prospect of Tehran-Paris economic ties is bright.
NA/PA