Iran calls nuclear remarks by Trump, Netanyahu 'worthless'
February 18, 2017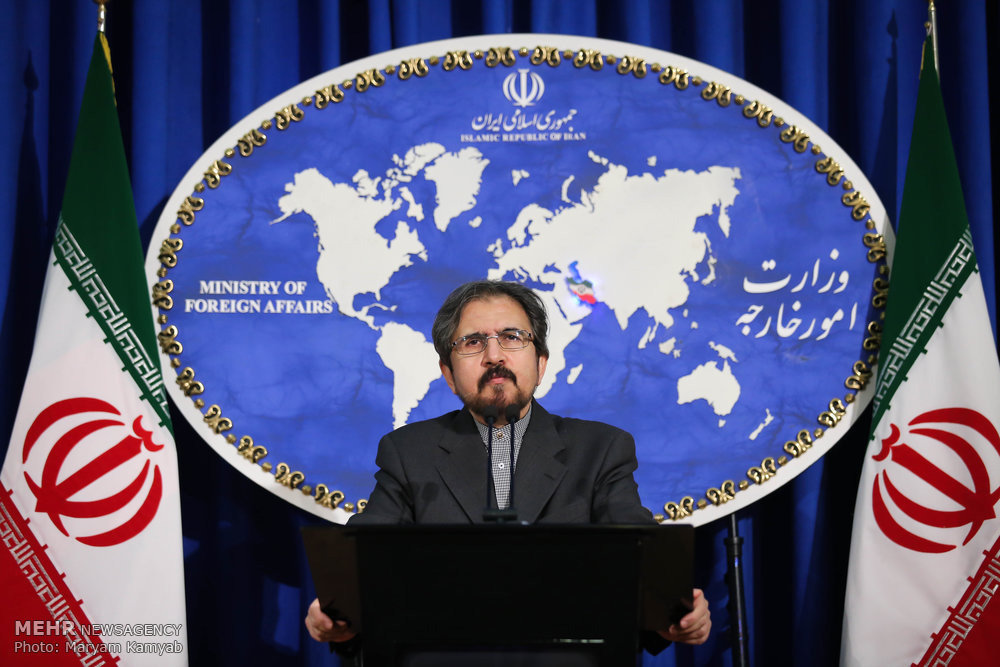 TEHRAN – Tehran on Wednesday called the recent remarks by Israel and U.S. rulers on the 2015 international nuclear deal "empty and worthless", citing numerous verification reports by the International Atomic Energy Agency on the accord.
"The remarks contained nothing new but a rehash of void, null claims about Iran's peaceful nuclear program," Bahram Qassemi, Foreign Ministry spokesman, said in a Telegram message on Thursday.
During a joint press conference in Washington on February 15, U.S. President Donald Trump cited what he called "the threat of Iran's nuclear ambitions" among security challenges faced by Israel.
"One of the worst deals I've ever seen is the Iran deal," he said of the nuclear accord.
Under the nuclear deal between Iran and six world powers, including the U.S., Tehran was granted relief from economic sanctions while it committed to roll back its nuclear program for a 15-year time span.
The head of the UN atomic energy watchdog said on Tuesday that Iran is implementing the deal with world powers.
Netanyahu, while highlighting the Trump administration's hardline stance on Iran, hailed Arab countries for increasingly seeing Israel as an "ally" rather than an "enemy."
Tehran lashed out at Netanyahu over the tirade.
"It is a bitter reality that such remarks and claims are reiterated by a regime that shows commitment to no international law, and has hundreds of warheads in its nuclear arsenal," the spokesman further noted.
The Washington trip came after Netanyahu's get-together with British Prime Minister Theresa May in mid-February as he sought to put pressure on London to re-negotiate the deal or impose new sanctions on Iran.
Prior to his London visit, Netanyahu had spoken of a coalition with England and the U.S. to combat what he called Iran's "extraordinary aggression."

Iran described the efforts by Netanyahu as "flogging a dead horse."

AK/PA