Intl. Congress of Jundi Shapur opens today
February 21, 2017 - 9:27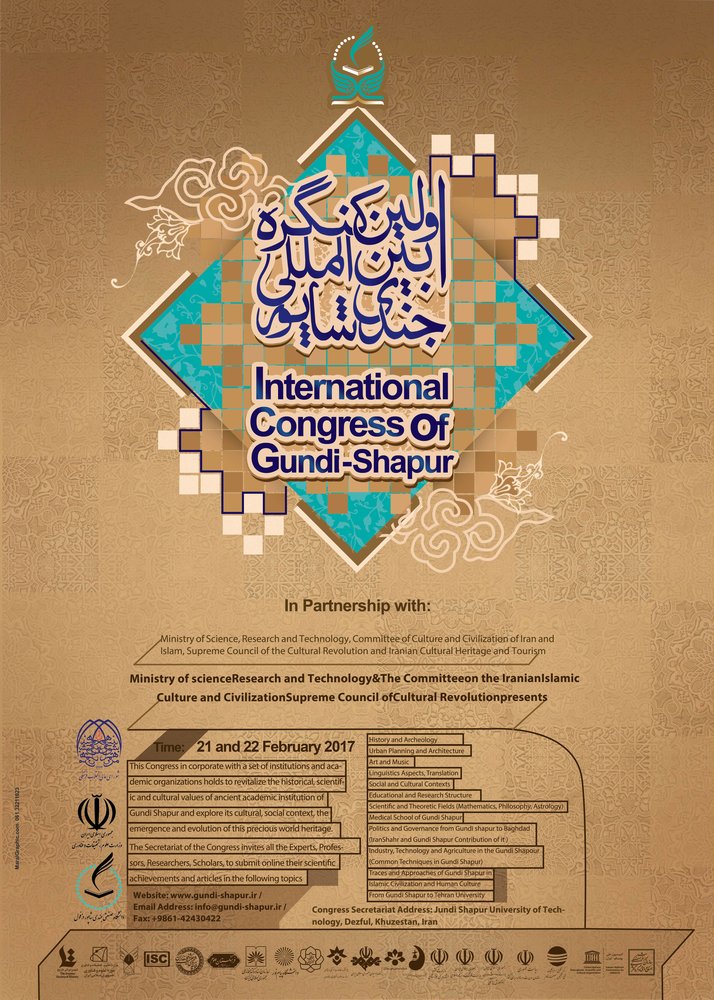 TEHRAN – The first edition of the International Congress of Jundi Shapur commences today at the Jundi Shapur University of Technology in the city of Dezful, southwestern Khuzestan Province.
Convening experts, academia and researcher in various fields, the two-day event aims to revitalize the historical, scientific and cultural values of Gundi-Shapur, an ancient academic institution which was thriving during the Sassanid era (224–651 C.E), ISNA reported.
The assembly will also touch on other themes including history, archaeology, arts, music, linguistics, social and cultural contexts, philosophy, astrology and mathematics.
Gunde-Shapur was home to a teaching hospital, and also comprised a library and a center of higher learning. It has been identified with extensive ruins south of Shahabad, a village 14 km south-east of Dezful, to the road for Shush, in the present-day province of Khuzestan.
The congress is co-sponsored by the Ministry of Science, Research and Technology; the Committee of Culture and Civilization of Iran and Islam; and the Supreme Council of the Cultural Revolution.
PHOTO: A poster for the 1st International Congress of Jundi Shapur
AFM/MG