Extracting gas from SP platform 20 begins
February 27, 2017 - 16:31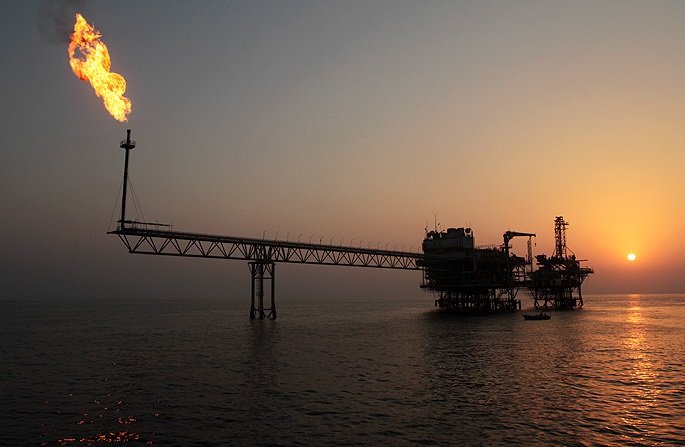 TEHRAN- Gas extraction was started in the phase 20 of Iran's South Pars gas field (in the Persian Gulf) at Sunday night, Alireza Ebadi, the operator of South Pars phases 20 and 21 development project, announced.
Ebadi said that putting platform 20 of the gas field into operation is now in the final stages, Public Relations Department of Pars Oil and Gas Company (POGC) announced on Monday.
Phase 20 is aimed at producing one billion cubic feet (around 25 million cubic meters) of gas per day.
POGC, which is in charge of implementing South Pars development phases, placed the platform of phase 20 on its jacket in the Persian Gulf in mid-November 2016.
South Pars gas field, which Iran shares with Qatar in the Persian Gulf, is estimated to contain a significant amount of natural gas, accounting for about eight percent of the world's reserves, and approximately 18 billion barrels of condensate.
MA/MG