South Pars platform 17B installed on offshore spot
December 26, 2016 - 9:30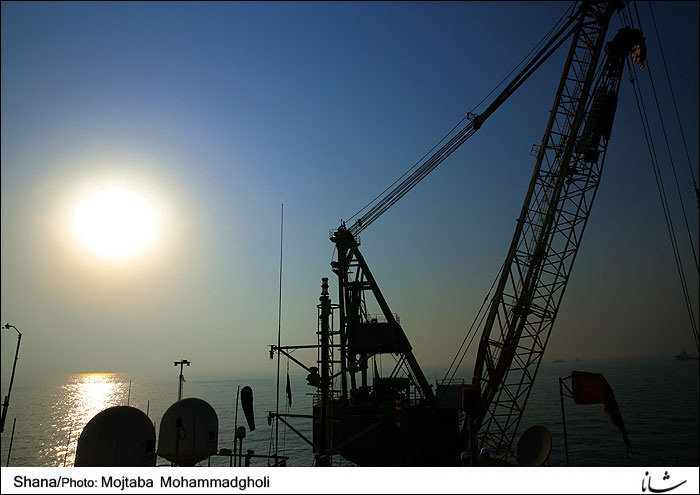 TEHRAN-Platform 17B of Iran's South Pars gas field (in the Persian Gulf), which had been loaded at Bandar Abbas yard on October 18, was installed on its designated offshore spot on Sunday morning, Shana news agency reported.
The 2,300-ton structure, the last platform of South Pars phases 17 and 18 of development, is scheduled to go operational by the end of current Iranian calendar year (March 20, 2017), adding 500 million cubic feet (about 14.5 million cubic meters) of gas per day to the capacity of South Pars, according to Hassan Boyeri, the operator of phases 17 and 18.
Phases 17 and 18 are set to produce 56.6 million cubic meters of sweet gas, 75,000 barrels of gas condensate and 400 tons of sulfur per day in addition to one million tons of ethane and 1.05 million tons of propane and butane per annum.
The phases' daily gas production is 46 million cubic meters at present.
Some 70 percent of the equipment applied for constructing platform 17B have been domestically manufactured and just those equipment that manufacturing them required some high technology have been imported, Mohammad Meshkinfam, the managing director of Pars Oil and Gas Company (POGC), told the Tehran Times in a press conference in Bandar Abbas after loading the platform.
The official further said that construction of platform 17B has taken 31 months.
Meshkinfam put the cost of constructing each platform of South Pars gas field at $150 million.
South Pars gas field, which Iran shares with Qatar in the Persian Gulf, is estimated to contain a significant amount of natural gas, accounting for about eight percent of the world's reserves, and approximately 18 billion barrels of condensate.
MA/MG