Iran not favoring ECO distracted by peripheral tensions 
February 27, 2017 - 20:55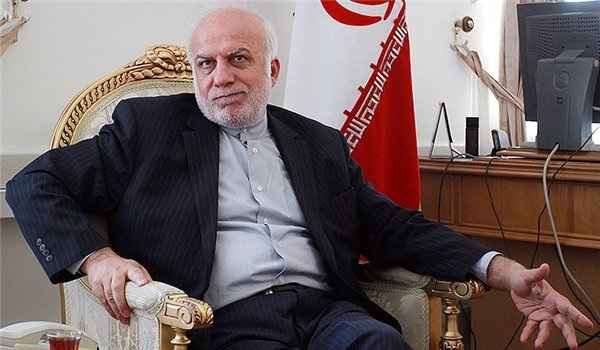 TEHRAN – Just two days ahead of the 10-nation Economic Cooperation Organization, an official with Iran's Foreign Ministry said the bloc should press ahead with its mission regardless of what he called the "surrounding tensions."
"The Islamic Republic of Iran is not interested in tensions surrounding ECO to get into the organization," Deputy Foreign Minister for Asia and Pacific Affairs Ebrahim Rahimpour was quoted as saying on Monday.
"We believe that ECO should be the harbinger of unity and consensus between member states."
Iran and Turkey, coupled with Pakistan as founding members of ECO, are at loggerheads over the current situation in the Middle East.
Tehran and Ankara support opposite sides in the conflict in Syria with Iran backing the government of President Bashar al-Assad while Turkey has backed elements of the Syrian opposition.
While the two, along with Russia, have contributed to a fragile ceasefire to take force in Syria since Dec. 30, Turkish Foreign Minister Mevlut Cavusoglu and President Tayyip Erdogan have accused Tehran of destabilizing the region.
In response to Cavusoglu who claimed Iran was "undermining" regional stability through pursuing what he called a "sectarian policy" during the Munich Security Conference, Tehran said "we will be patient with their positions."
"But there is a certain cap for our patience," said Iranian Foreign Ministry spokesman Bahram Qassemi in a press conference a week ago in Tehran, hours before Tehran summoned the Turkish ambassador in Tehran over the comments.
Aside from political discords, ECO has fallen short of adopting an integrated, unified economic policy, "although cooperation has grown stronger compared to the past in the transit field," according to Rahimpour.
There's hope that this year's summit, attended by seven presidents including Iranian President Hassan Rouhani, will look into ways to expand collaboration in areas of culture, economy, tourism, etc.
Pakistan will host the 13th ECO summit on March 1 in the federal capital, the prime minister's top foreign policy aide Sartaj Aziz announced on Saturday, according to the Pakistani Express Tribune.
The summit will deliberate upon ways and means to augment cooperation in areas of connectivity, trade, energy, tourism, investment, industry, economic growth, productivity, social welfare and environment, he said.
The event's theme is 'Connectivity for Regional Prosperity'.
The summit was preceded by a meeting of senior officials on February 26-27 while the Council of Foreign Ministers will meet on February 28, the Pakistani official said.
Set up in 1985 in Tehran, ECO now includes seven other regional nations: Afghanistan, Kyrgyzstan, Azerbaijan, Kazakhstan, Tajikistan, Uzbekistan, and Turkmenistan.
The last ECO summit was held in October 2012 in Baku, Azerbaijan, and the 21st meeting of Council of Foreign Ministers was held in November 2013 in Tehran.
AK/PA
I think the creation of tensions is really matter. Because some time being hot talk coming up.