By Mohammad Homaeefar
Iran-Turkey co-op needed to defeat terrorism: official
April 25, 2017 - 20:44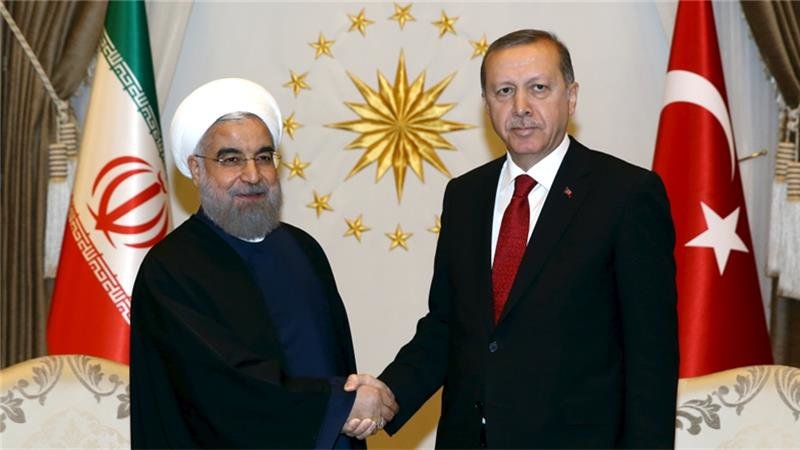 TEHRAN – An Iranian Foreign Ministry official underlined on Tuesday the necessity of cooperation between Iran and Turkey in order to defeat terrorist groups and extremist ideologies in the Middle East.
"Iran and Turkey have the might and capacity to battle terrorism and extremism in the region as well as across the world," said Mohsen Roohi-Sefat, the Foreign Minister deputy chief for political and international studies.
Roohi-Sefat further called for dialogue between important regional actors, including Iran and Turkey, in order to overcome the widespread threat of terrorism.
Tehran and Ankara disagree on some regional issues, including the Syrian crisis, in which the two counties support opposing sides, with Iran backing Syrian President Bashar al-Assad and Turkey calling for his immediate disempowerment.
As to settle the Syrian crisis, the two regional powers, along with Russia, put their disagreements apart and launched a peace initiative in Astana, Kazakhstan in late 2016. Yet following the recent U.S. military aggression against the Syrian government, Turkey returned to its anti-Assad stance and again called for his ouster.
"It is necessary to oust this regime as soon as possible from the leadership of Syria," Turkish Foreign Minister Mevlut Cavusoglu told reporters on April 7, after expressing support for the U.S. airstrikes which targeted an airfield in Syria.
However, Iran said the Astana negotiations won't be influenced by the attack, calling for further cooperation between the three countries to find a political solution to the Syrian war.
Tension between Tehran and Ankara was at its highest level in February, when Turkish President Recep Tayyip Erdogan, during his recent visit to Bahrain, accused Iran of seeking to destabilize Iraq and Syria.
Cavusoglu also criticized Iran while speaking at the Munich Security Conference on March 19, saying Iran's "sectarian policy" is aimed at undermining Bahrain and Saudi Arabia. "Turkey is very much against any kind of division, religious or sectarian," he said.
Following the anti-Iran remarks, Tehran hit back at Ankara and said Turkey and certain other "delusional" countries are responsible for instability and insecurity in the region.
"Those who have carried out meddlesome, illegal and illegitimate measures, supported terrorist groups and caused bloodshed and escalation of tensions and instability in the region cannot evade liability for such moves by playing a blame game," Iranian Foreign Ministry spokesman Bahram Qassemi said.
The two countries, despite their latest war of words, have had friendly relations for many decades. Iran was among the first countries sympathizing with the Turkish government after a failed coup attempt was staged on July 15, 2016.
Also, following Turkish constitutional referendum which was held on 16 April 2017, Iran said it respected the Turkish people's vote, expressing hope that the referendum "would help peace, stability and security in Turkey."
"The issue of referendum in Turkey is an internal affair of the neighboring country. What has happened and will happen will be related to the Turkish government and people and we respect the Turkish people's vote," Qassemi said.
Commenting on the effects of the Turkish referendum on the region, he said, "We should wait and see."

MH/PA