Meeting of ECO senior officials kicks off on Sunday
February 26, 2017 - 21:21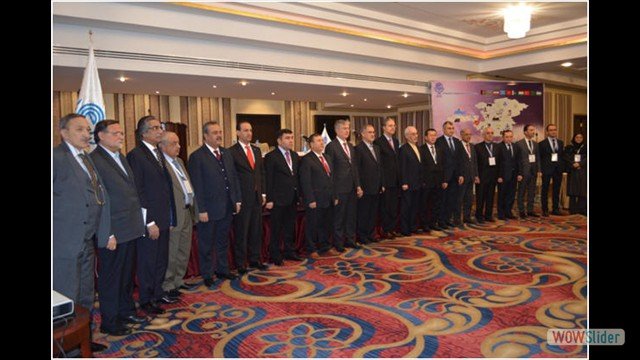 TEHRAN- Economic Cooperation Organization (ECO)'s senior officials' meeting (SOM) with Pakistani Foreign Secretary Aizaz Ahmad Chaudhry  in the chair, started operation in Islamabad on Sunday to discuss improvement of cooperation and trade linkage among the member countries, IRNA reported.
Director General for International Economic Corporation of Iranian Ministry of Foreign Affairs Majid Bizmark represents Iran in the two-day meeting, the report said.
The 13th ECO Summit will be held in Islamabad on Wednesday, and would be preceded by the two-day SOM and the 22nd Meeting of the ECO Council of Foreign Ministers (COM) on Tuesday.
Iranian Foreign Minister Mohammad Javad Zarif is planned to take part in the COM and grant its periodical chairmanship to Pakistan's Advisor to Prime Minister on Foreign Affairs Sartaj Aziz.
Iranian President Hassan Rouhani will also attend the ECO summit on Wednesday.
The Summit will deliberate and decide on ways and means to augment cooperation in the areas of connectivity, trade, energy, tourism, investment, industry, economic growth, productivity, social welfare and environment.
ECO is an intergovernmental regional organization established in 1985 by Iran, Pakistan and Turkey for the purpose of promoting economic, technical and cultural cooperation among the member states.
In 1992, the organization was expanded to include seven new members, namely Islamic Republic of Afghanistan, Republic of Azerbaijan, Republic of Kazakhstan, Kyrgyz Republic, Republic of Tajikistan, Turkmenistan and Republic of Uzbekistan.
Over the past years the member states have been collaborating to accelerate the pace of regional development through their common endeavors.
HJ/MA