Rouhani attaches importance to ties with neighbors
March 1, 2017 - 15:15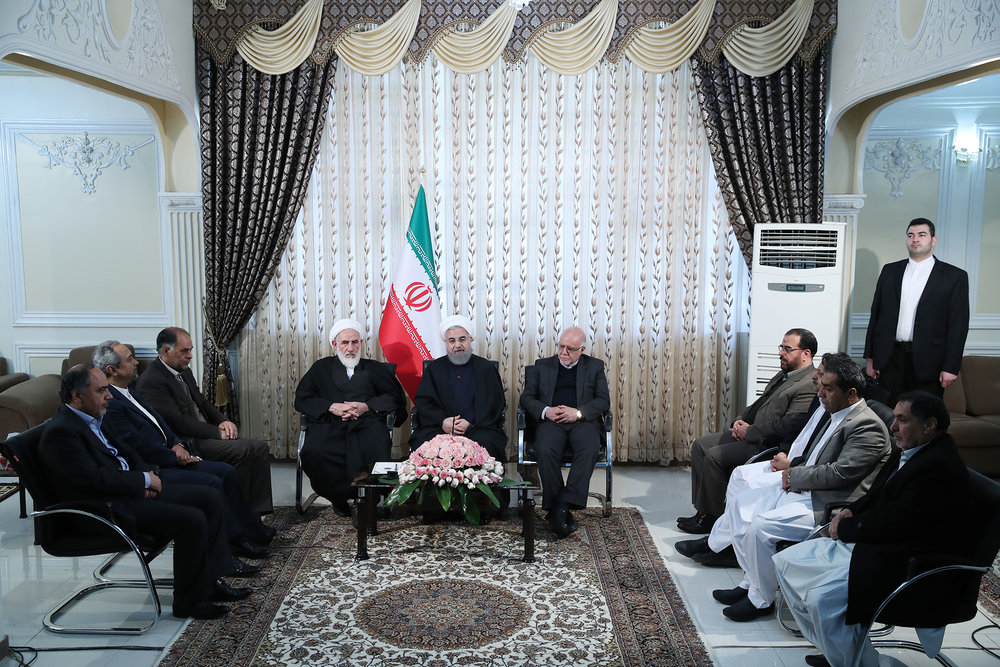 TEHRAN – Iranian President Hassan Rouhani said on Tuesday that Iran attaches great importance to relations with the neighboring countries.
"Relations with the neighbors is very important for the Islamic Republic of Iran and most of the ECO [the Economic Cooperation Organization] member states are neighboring countries to Iran and expansion of cooperation is very important for future of the region," he said during a press conference in the southeastern city of Zahedan.
He also said that ECO member states have the responsibility to make the organization efficient.
Rouhani added that the heads of state plan to discuss security issues along with the economic ones in the 13th ECO summit which is scheduled to open in Islamabad on Wednesday.
ECO is a Eurasian political and economic bloc which was founded in 1985 in Tehran by the leaders of Iran, Pakistan and Turkey. Later it expanded to include Azerbaijan, Kazakhstan, Kyrgyzstan, Tajikistan, Turkmenistan, Uzbekistan, and Afghanistan.
ECO's 22nd foreign ministerial meeting was held in Islamabad on Tuesday. Iranian Foreign Minister Mohammad Javad Zarif attended the meeting.
NA/PA