Iran urges further co-op with Pakistan to boost security
April 17, 2017 - 20:17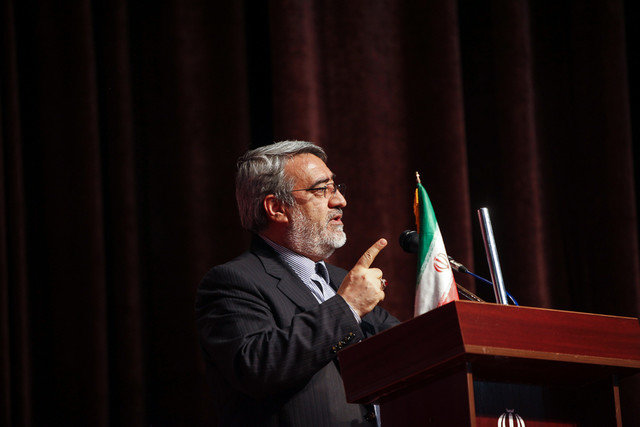 TEHRAN – Interior Minister Abdolreza Rahmani Fazli said on Monday that trade cooperation between Iran and Pakistan can strengthen the two countries' relations and security.
Speaking at the 20th session of the Iran-Pakistan Joint Economic Commission, Rahmani Fazli said as neighbors the two countries can be good partners since they share cultural and religious affinities.
He further underlined the need for the two sides to expand their mutual capacities.
The joint economic commission, co-chaired by Rahmani Fazli and Pakistani Minister for States and Frontier Regions Abdul Qadir Baloch, kicked off in Tehran on Monday.
Tehran and Islamabad are expected to follow up the implementation of the agreements clinched in the last joint economic commission held in Pakistan in December 2014.
Back in March 2016, President Hassan Rouhani expressed Iran's willingness to enhance relations in all areas, including trade, banking and security.
Rouhani's last visit to Pakistan took place in February, when he participated in the 13th Economic Cooperation Organization (ECO) summit.
"Most of the ECO members are neighbor to Iran and strengthening multilateral cooperation is important for the future of the region," Rouhani said.
MH/PA