Violence against police intolerable, Rouhani warns
February 21, 2018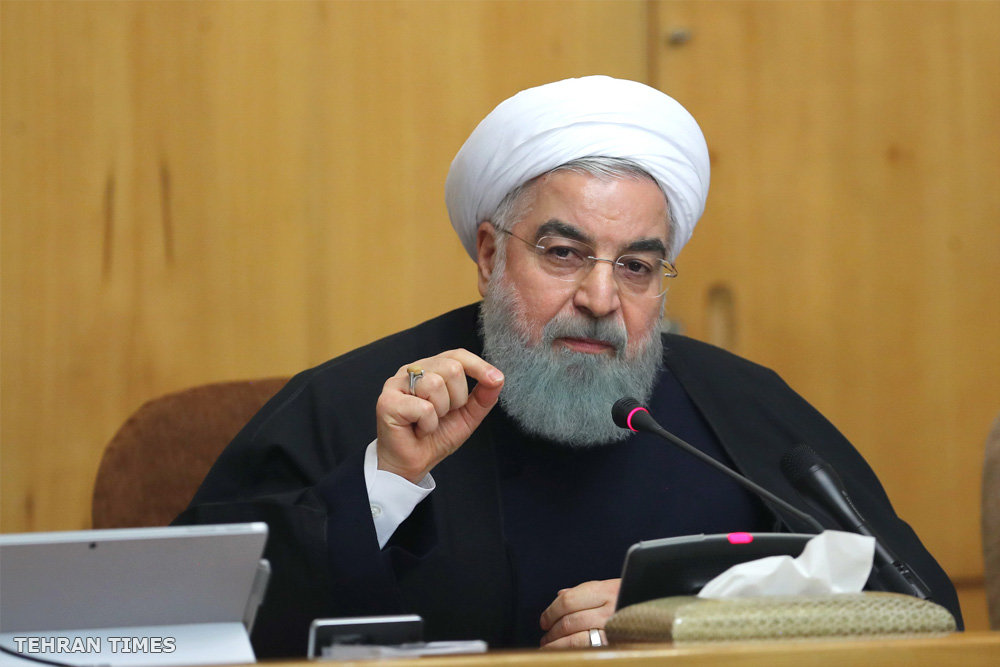 TEHRAN – President Hassan Rouhani has strongly condemned violence against police forces, saying violent behavior against police "will not be tolerated under any circumstances".
Rouhani made the remarks at a cabinet meeting on Wednesday when the interior and intelligence ministers presented reports on the Monday night riots in the wealthy northern Tehran.
The warning by the president came after an attacker aligned to the cult of Gonabadi Dervishes ploughed a bus into a group of policemen, killing three of them. The attack took place during an unauthorized gathering by the cult members near a police station in the Pasdaran neighborhood.
Two members of Basij force also lost their lives in other incidents at the site.
The president said any form of brutality and insults against the police force, which is in charge of maintaining public order and security, is "unacceptable", ISNA reported.
The president condoled with the victims' families, voicing gratitude to the country's security forces, especially the Law Enforcement Force, for their management and tolerance in the face of the attacks.
"The government will support the defenders of the country's security with all its power," he stressed.
He ordered responsible government bodies to investigate the root causes of such incidents.
The president also ordered his Interior Minister Abdolreza Rahmani Fazli to follow up on the issue and provide the public with a report on the details of the incident as soon as possible.
Rahmani Fazli has derided the attacks, saying all those behind the incident would be dealt with "decisively".
Speaking to reporters after the cabinet meeting, the minister offered his condolences to the bereaved families of the slain security forces.
"All those disrupting the security would be treated decisively," Tasnim quoted him as saying.
He maintained that there would be no dialogue with the rioters.
The minister further said the Judiciary is expected to bring to justice all those who broke the law.
On Tuesday, police spokesman Saeed Montazer-al-Mahdi said security forces managed to restore calm and order to the area in the early hours of Tuesday.
The spokesman said 30 police forces were also injured and many public and private properties were destroyed in the clashes.
MH/PA