Rouhani meets Turkey's Erdogan, Pakistan's Nawaz Sharif
March 3, 2017 - 21:59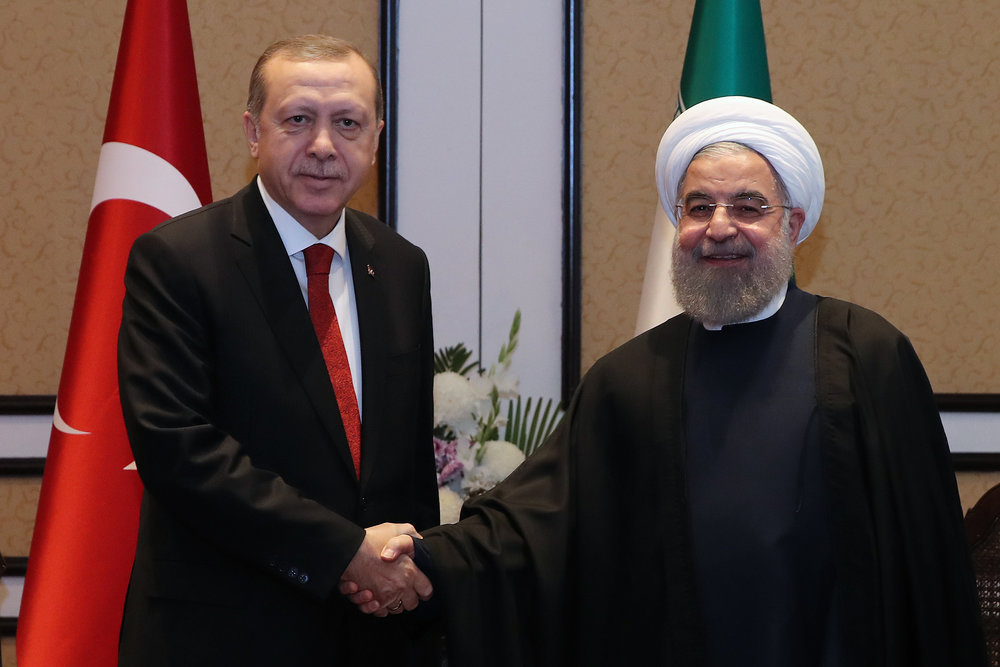 Iranian President Hassan Rouhani met on Wednesday with Turkish President Recep Tayyip Erdogan and Pakistani Prime Minister Nawaz Sharif on the sidelines of the Economic Cooperation Organization session in Pakistan's capital Islamabad.
"The Islamic Republic of Iran stresses respect for the territorial integrity of regional countries and is against any violation of territorial integrity in the region, especially in Syria and Iraq," Press TV quoted Rouhani as saying during the meeting with Erdogan.
The Iranian president reaffirmed Tehran's support for dialogue and mutual respect to settle differences, adding, "We should make efforts to immediately put an end to war, bloodshed and foreign interference in the region."
Elsewhere, Rouhani described Iran and Turkey as two influential countries of the region and called for further Tehran-Ankara cooperation in all sectors, which he said would benefit the two states as well as regional peace and stability.
He said that the two countries could expand ties in the sectors of energy, transportation and banking, and welcomed setting up joint ventures by investors from the two states.
Erdogan, for his part, said that Tehran-Ankara cooperation was essential to the settlement of regional woes and anti-terror fight.
He also said that Turkey embraced the promotion of ties with Iran.
During a separate meeting with Sharif, Rouhani said that Iran was ready to fulfill the energy needs of Pakistan, including Islamabad's growing demand for electricity.
He also called for more cooperation between the private sectors of the two countries with a view to boosting bilateral trade to $5 billion.
The Iranian president said that Tehran and Islamabad needed to work together to ensure security for the two countries' border regions against any potential terror acts.
Sharif, for his part, called for all-out cooperation with Iran, which he said would benefit the two countries.