Rouhani calls for close Iran-Turkey co-op to serve Mideast interests
January 13, 2017 - 20:15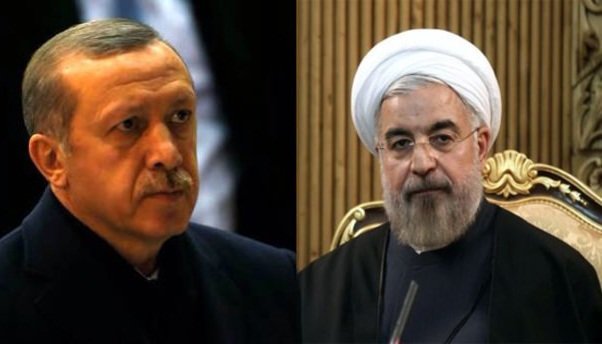 TEHRAN – Iranian President Hassan Rouhani said on Thursday that it is essential for Iran and Turkey to expand ties in line with effort to serve the long term interests of the Middle East region.
"I hope we would be able to eradicate terrorism through cooperation between the Iranian and Turkish governments in order to help the regional people feel more peace," he said in a phone conversation with Turkish President Recep Tayyip Erdogan.
Rouhani added, "The Islamic Republic of Iran is satisfied with closer cooperation among Ankara, Tehran and Moscow to establish peace in the region."
He said efforts should be expedited to guard the truce which took effect in Syria on December 30.
Pointing to the upcoming talks in Astana on the Syrian crisis, Rouhani said, "It is our objective to fight all the terrorist groups in the region."
"I hope we would witness a relative stability in Syria and the region through cooperation between Iran and Turkey," the president noted.
He called the terrorist groups a "common enemy" of the regional countries.
The talks on the settlement of the Syrian crisis will begin in Astana, Kazakhstan, on January 23.
Erdogan said that the terrorist groups in the region should be countered through joint cooperation.
Iran and Turkey should boost cooperation in fighting terrorism and alleviating tension in the region, Erdogan said.
He added that Turkey is determined to expand relations with Iran in various areas.
Elsewhere, the Turkish president extended condolences over death of Ayatollah Akbar Hashemi Rafsanjani.
Ayatollah Hashemi Rafsanjani, chairman of the Expediency Council and former president of Iran, passed away at the age of 82 on Sunday.
NA/PA