Turkish, Iranian presidents to meet in spring
February 15, 2017 - 21:20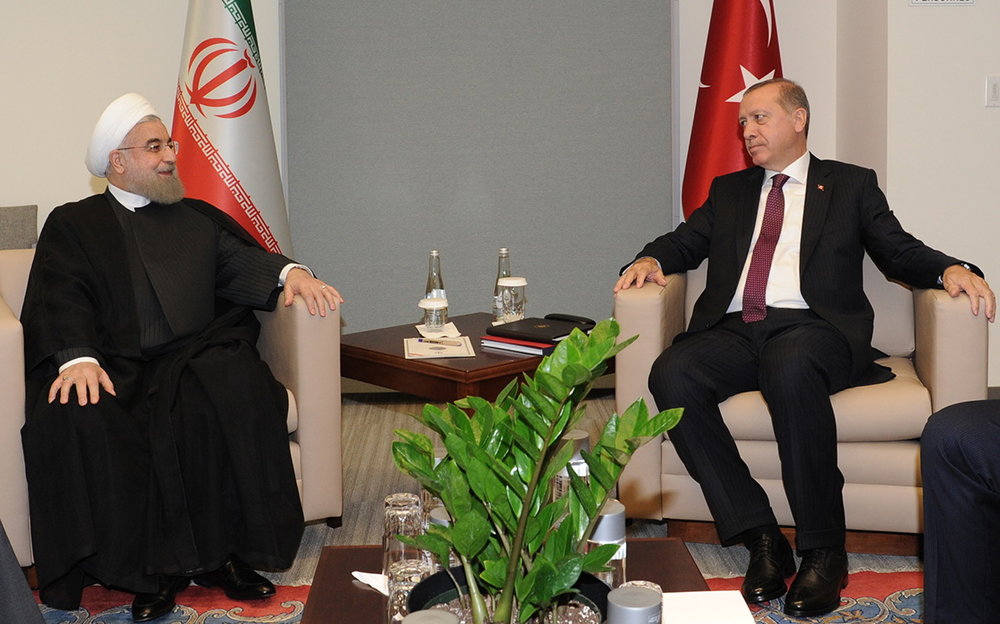 TEHRAN - Iranian President Hassan Rouhani and his Turkish counterpart Recep Tayyip Erdogan are scheduled to hold their fourth meeting this spring, Iranian ambassador to Turkey announced on Tuesday.
The ambassador, Mohammad Ebrahim Taherian, called the relations between Iran and Turkey as "age-old" and "growing". He also added that up to now, the joint economic commission of the two countries has held 26 meetings with the aim of boosting bilateral trade.
Relations between Iran and Turkey have occasionally been strained as the consequence of disputes on the conflicts in Syria and Yemen.
While Iran firmly backs the Syrian government of Bashar al-Assad, Turkey supports the Syrian opposition.
During the 2015 military intervention in Yemen, Iran and Turkey also supported rival groups, which led to increased tensions between the two countries.
However, Iran was the first country to condemn the Turkish coup d'état attempt on July 15, 2016.
After the attempt, on 17 July, President Hassan Rouhani said, "these people should understand that the way of resolving the problems is democracy and respecting the nation's vote."
Turkey and Iran have also been working on strengthening their economic ties, despite their disagreements on other matters.
Turkey imports large amounts of natural gas from Iran and the two countries are looking to boost banking and trade ties in the coming years following the lifting of international sanctions on Tehran.

KB/PA