Foreign ministers of Iran, Syria hold talks in Tehran
December 31, 2016 - 21:22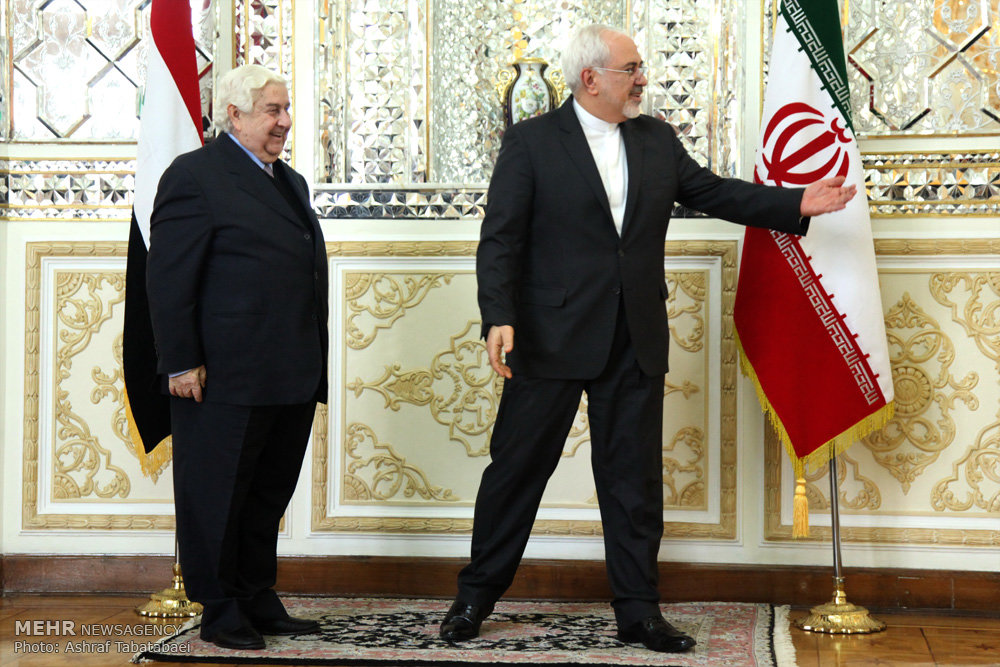 TEHRAN – Iran's Foreign Minister Mohammad Javad Zarif and his Syrian counterpart Walid al-Moallem met in the capital Tehran two days after a national ceasefire took effect in the war-ravaged Syria.
The meeting was held behind closed doors.
Most likely, the two sides had exchanged views on the latest developments in Syria, including the recent political initiatives brokered by Iran, Russia, and Turkey.
After the tripartite conference on Dec. 20 in Moscow, foreign ministers of the three countries declared their intention to halt the civil war in Syria through a national ceasefire guaranteed by them.
The ceasefire between the Syrian government and opposition rebels was announced by Russian President Vladimir Putin on Thursday.
At odds is Turkey's inconsistent posture. While Iran and Syria back Syrian President Bashar al-Assad, Turkey, until lately, showed no sign of less hostility toward the Syrian government.
Just days after the troika met in Moscow, Turkish President Recep Tayyip Erdogan said he will raise the issue of a no-fly zone over Syria with U.S. President-elect Donald Trump in the north of Syria to protect the region that borders Turkey, according to Turkish news agency Anadolu.
Turkey is growingly nervous about the advances of U.S.-backed Kurdish forces against ISIS terrorists in northern areas of Syria.
It is still unclear how the regional alliance will be influenced by the incoming Trump administration that has vowed to reconsider Middle East policies.
Shamkhani, Mamlouk exchange views on Syrian situation
In a separate meeting in Tehran, Supreme National Security Council Secretary Ali Shamkhani sat down with visiting Syrian national security chief Ali Mamlouk.
A main theme of the session, Iranian media outlets reported, was on how to pave the way for Syrian-Syrian talks as well on how to prevent terrorists from an operational recovery.
Shamkhani is senior coordinator for political, military and security affairs with Syria and Russia.
Rouhani says Iran welcomes truce in Syria
Also, al-Moallem met with Iranian President Hassan Rouhani, where he hailed Iran's supports in fighting terrorism as decisive.
Rouhani emphasized that Iran welcomes ceasefire in Syria.
However, Rouhani said that the ceasefire should not give terrorists an opportunity to rebuild lost energy.
Iran will continue backing the Syrian government and people, the president further said.
AK/NA/PA