'Iran, Turkey to stop new Israeli scenario'
October 5, 2017 - 14:58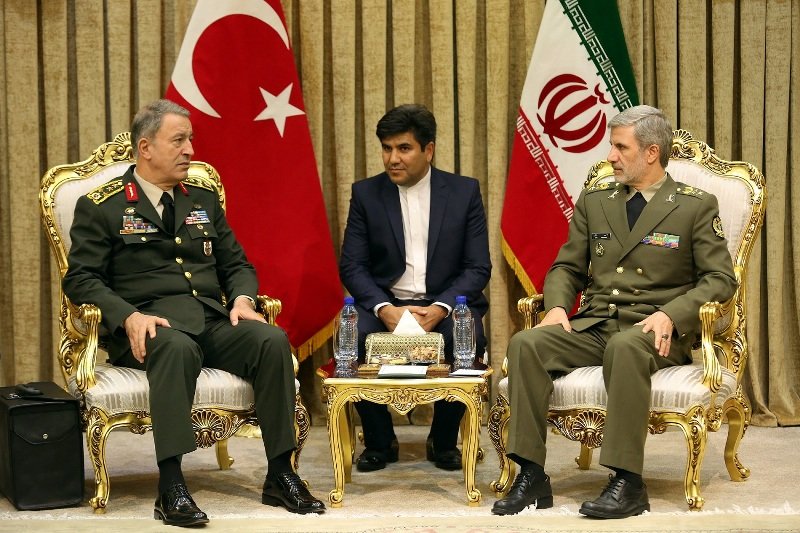 TEHRAN – Iranian Defense Minister Amir Hatami said on Tuesday that Iran and Turkey, as two influential countries in the Mideast region, will stop new scenario of the Zionist regime of Israel.
"The U.S. and Israel have put strategy of disintegrating the regional countries on agenda after failure of Daesh scenario, but Iran and Turkey, as two important and influential regional countries, will not let them enact the new scenario," he said during a meeting with Turkish Chief of General Staff Hulusi Akar in Tehran.
Hatami noted, "Developments in the region during the past years have served the interests of the Zionist regime and harmed the world of Islam and have marginalized the issue of Palestine."
He also said that protecting the regional countries' territorial integrity is Iran's principled policy.
"Cooperation among Iran, Turkey and Iraq can be effective and helpful in establishing stability and security in the region and countering division seeking actions," he added.
Elsewhere, Hatami said that Iran attaches great importance to Turkey in its foreign policy.
Akar said that Iran-Turkey cooperation helps the regional peace and stability.
He also said that Turkey supports territorial integrity of Iraq and Syria and is against any move to change borders.
NA