Zarif says Iran sees no 'positive behavior' by Saudis
March 5, 2017 - 21:12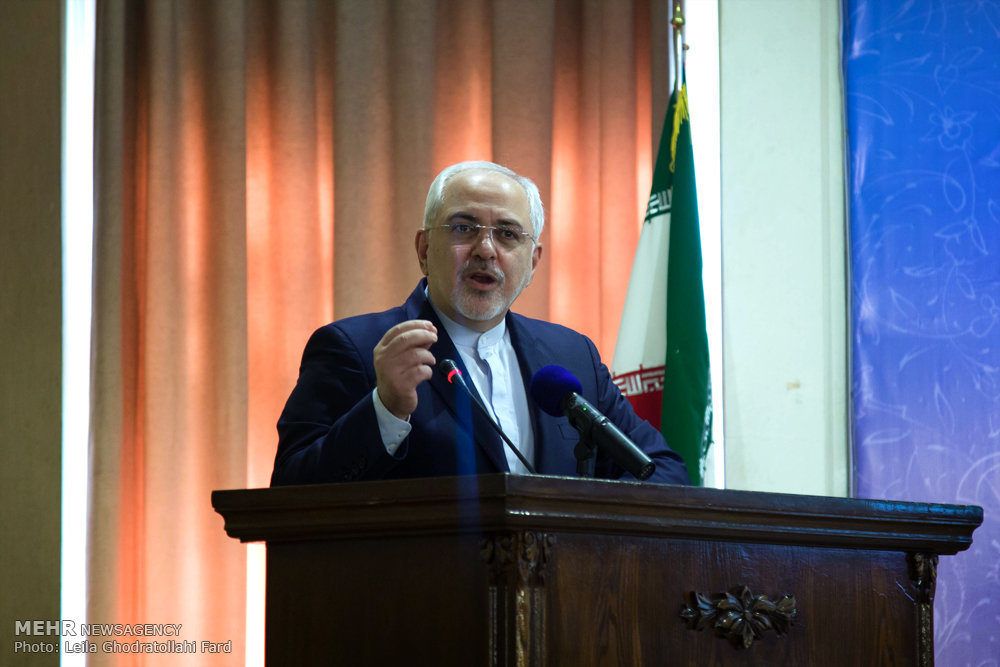 TEHRAN – Foreign Minister Mohammad Javad Zarif has said that Iran is not seeing any "positive behavior" from Saudi officials.
"We do not see positive behavior by the Saudi officials in area of politics and they continue spreading tension in the region instead of using the current situation to hold dialogue and interact," Zarif told ISNA in an interview published on Sunday.
However, he said, "Iran has good wishes for the region [the Middle East] and is willing to cooperate with the regional countries and hold talks with them."
The minister said that some regional countries are suffering from "delusion" and seek to revive imperialism in the region which is "impossible".
The chief diplomat said regional countries will finally come to the conclusion that the policy of Iranophobia will bring no fruit and they will have no choice but cooperation and interaction.
He also said there is no need for mediation between Tehran and Riyadh.
"The problem is not choosing a mediator. The problem is that Saudi Arabia feels that creating tension is essential for pursuing its regional policies. Saudi Arabia seeks to create negative atmosphere against Iran," the foreign minister pointed out, saying the Saudi kingdom "should leave this delusional policy".
'Iran-Russia-Turkey cooperation has reduced clashes in Syria'
Zarif also said cooperation among Iran, Turkey and Russia has been "successful" in reducing clashes in Syria.
The trilateral cooperation will continue to help stop humanitarian disaster in Syria, the minister pointed out.
Though Turkey backs the Syrian armed opposition group and Iran and Russia the central government the sides have convinced the sides to silence the guns, at least temporarily, in the country. So far they have succeeded to arrange talks between the opposition and the government in Astana, Kazakhstan.
The three countries are also unanimous in their views that the fight against terrorist groups in Syria should continue unabated.
'U.S. lost golden opportunity to build trust with Iran'
The Iranian foreign minister also said the U.S. lost "golden opportunities" by failing to build "trust" with Iran after the conclusion of the July 2015 nuclear deal.
Iran and the 5+1 group (the five permanent members of the UN Security Council plus Germany) finalized the text of the in July 2015. The nuclear deal went into effect in January 2016.
Despite the nuclear deal, the U.S. Congress still renewed the Iran Sanctions Act which had been in place since 1996. The situation has got more complicated as the Trump administration has expressed hostile remarks against Iran and recently introduced some sanctions against certain individuals and entities just because Iran carried out a conventional missile test which did not contravene the UN Resolution 2231 which endorsed the nuclear deal between Iran and great powers.
The Trump administration also introduced visa ban against seven Muslim countries including Iran, further eroding trust in Washington.

NA/PA