Iraqi official hails Iran's role in fighting terrorism
March 7, 2017 - 23:47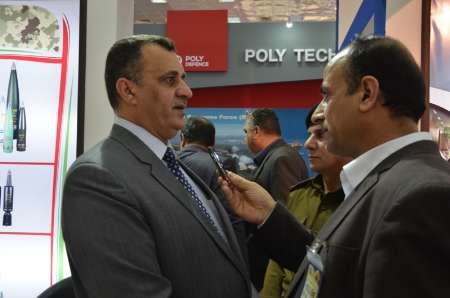 TEHRAN – Iraqi prime minister's military advisor has hailed Iran's positive role in fighting terrorism in Iraq.
"Iran's arms and ammunition have been very effective for us in fighting Daesh (ISIS)," IRNA quoted Khaled Hamoud as saying on the sidelines of the international exhibition of military and defense industry in Baghdad.
Hamoud underlined the need for Iran and Iraq to continue cooperation in the fight against terrorists.
The two sides have been fighting terrorism to establish security in the region, he noted.
The military advisor also lauded Iran's cooperation in the military exhibition, saying Islamic Republic's experience has made the exhibition much better than the previous ones.
Hamoud further said the advanced arms that have been showcased in the exhibition are effective in war on terrorism and securing borders.
"Iraq improves its security and defensive system with the help of neighboring countries, especially the Islamic Republic of Iran," he said, adding that this is the only way that terrorism can be defeated and security established in Iraq and the larger region.
Commander of the Iraqi Air Force Hamid al-Maliki, who also took part in the exhibition, said Iran is still No. 1 supporter of Iraq in its fight against terrorism and praised Islamic Republic's active role in fighting Daesh.
MH/PA