The battle for Mosul continues
March 13, 2017 - 4:14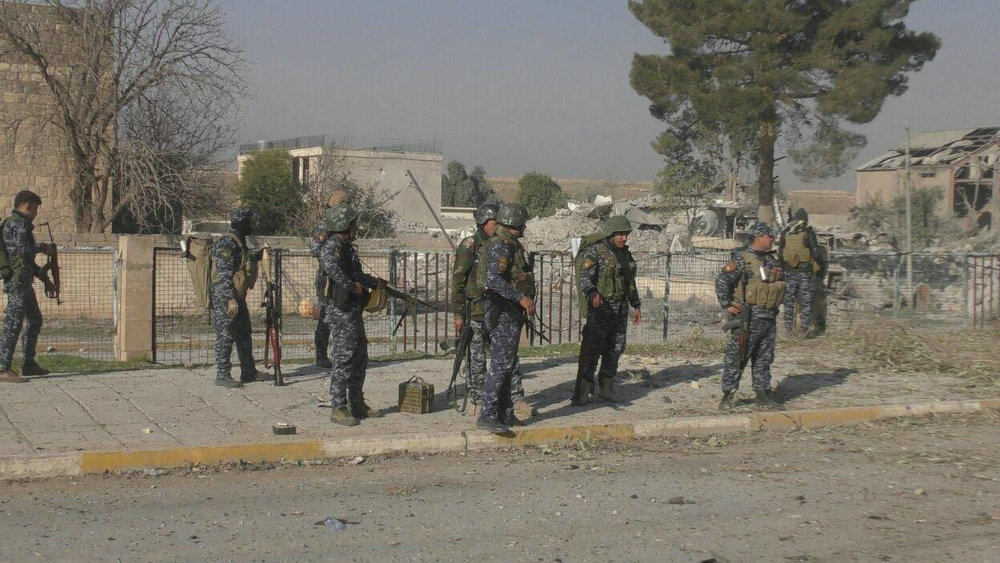 Several reports from the front lines of the battle in Mosul suggest that ISIL is on the back foot.
Senior ISIL leaders, including the group's head Abu Bakr Al Baghdadi, have reportedly fled the city as Iraqi forces wage an intense battle to wrestle back control of Iraq's second largest city from the grip of extremism.
While the gains of the Iraqi army are cause for reserved celebration, the war against ISIL is far from over. This fight has been anything but easy. It has been the largest such battle undertaken by the Iraqi military since the American-led invasion of Iraq in 2003. It has also been carried out with air support and advisers from the United States-led coalition against ISIL.
There is also the issue of refugees and those displaced by conflict. Before our eyes, another humanitarian crisis has developed in the Middle East, as thousands of civilians have poured out of newly liberated areas of the city. Senior Iraqi officials have accused international aid organizations such as the United Nations of not doing enough. For its part, the UN has stressed that providing assistance to civilians remains top of its agenda. Up to 190,000 people have been displaced by the fighting and that number is bound to rise. The region and the world still lacks a coherent strategy to help these refugees.
While Mosul is undoubtedly one of the group's strongholds, there are several other places that must be freed including Raqqa in Syria. These battles will not be easy.
We must therefore learn from Mosul and not repeat any errors in future battles. ISIL has ripped open the wounds of sectarianism in an attempt to drum up support for its murderous plans. Without international cooperation and humanitarian aid, as well as a just form of governance once peace has returned, these wounds will fester and the disease of extremism will continue to plague Iraq, regardless of whether ISIL is in control of Mosul or not.
(Source: The National)