Chaharshanbeh-Suri: A fiery salute to New Year
March 13, 2017 - 18:41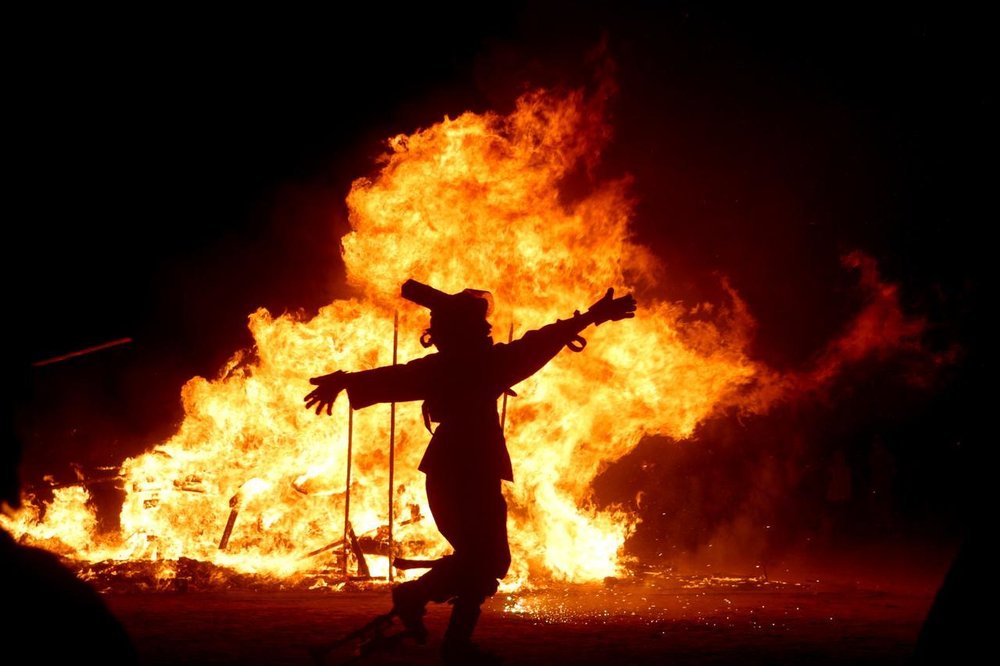 TEHRAN – Amongst final preparations to salute the Iranian New Year, people observe Chaharshanbeh-Suri, a deeply-rooted-in-time ceremony that, according to tradition, is a bid to ward off all the misfortunes and bad omens, hoping that wishes will come true.
It is celebrated on the last Tuesday night of the Iranian calendar year, marked by unique customs, most notably people jumping over fire shouting "Sorkhi-ye to az man; Zardi-ye man az to" (Give me your beautiful red color; And take back my sickly pallor).
Over the past couple of years, the occasion has been accompanied by fireworks from locally-made or imported firecrackers diverted from the original basics.
In big cities, Chaharshanbeh-Suri can be a frightening spectacle. Each year dozens of people are burned and injured. Many prefer to stay at home before nightfall, because the city feels like being under siege; fireworks go off every second, shaking windows.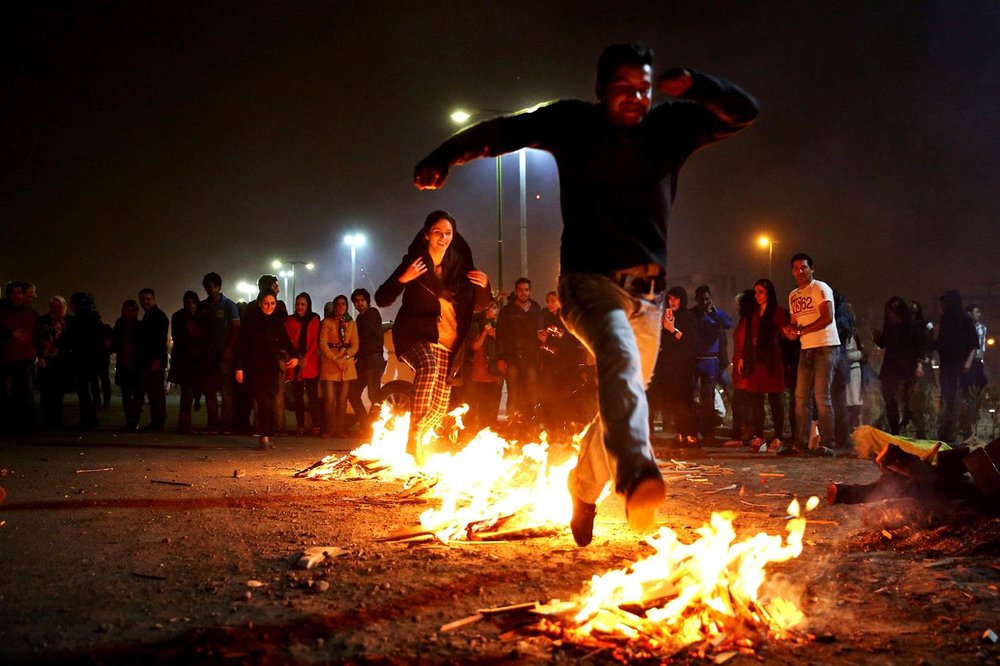 An undated photo shows people jumping over glowing flames of fire to celebrate Chaharshanbeh-Suri festival.
However, it is an ancient custom and by celebrating it in the right manner, many believe that they are passing on a valuable piece of the country's past to the next generation.
The event plays host to a number of other rituals that are still practiced more or less across the country.
Shrouded people, young and old, run through the streets banging on pots and pans with spoons (Qashoq-Zani or spoon banging) to beat out the last unlucky Wednesday of the year. This act re-enacts the visits of the departed spirits, as practiced by ancient Zoroastrians hundreds of years ago.
The night ends with fireworks, feasts, songs and gestures merriment.
AFM/MG